insect homes Elm tree leaf
Eraserhead
Mar 26, 03:05 AM
Love conquers all until it hits a rough patch

If you really love someone, surely you don't want to be with anyone else? If so, then it would be pretty moronic not to ultimately work out your issues with the other person.
---
Ulmus parvifolia - Chinese Elm
macUser2007
Feb 22, 05:37 PM
The iPhone is great, IMO.

BUT, Android 2+ is getting to be a real contender. Donut may just be the one to take it to the next level. Notably, the new Androids have not been cheap clones, but rather well-thought out, feature-rich sets, like the Nexus One. With AMOLED screens larger than the iPhone's and robust hardware (e.g. better on-board GPS than the iPhone), I wouldn't be surprised if they take market-share aware from the iPhone.

I also think the "killer app" for the general population will be Flash, when it becomes available on the new sets. Suddenly, the iPhone will be the only large screen smartphone without access to the the full web.

For the iPad the lack of Flash will be a much larger problem. There are a bunch of tablets coming out, some sporting Android 2.x, all of which will run full Flash, and be able to access the full web. On larger screens, mobile versions of major sites suck, and some do not work at all.

And the general consumers don't really care when some sweaty geek foams at the mouth how much he hates Flash. They just want to be able to see all of the web, in its full Flash glory.
---
elm tree identification. I pruned the larger trees this; I pruned the larger trees this. eeboarder. Jul 27, 07:44 PM. With those frequent speed bumps I
MrWinters
Apr 28, 03:38 PM
But the internet brought p0rn mainstream. :D

I ran a dialup BBS from 1983-1992 and we had p0rn, FidoNet Email, discussion forums, software downloads, etc....

The Internet made stuff faster, more graphical, and brought stuff to a wider audience - but for us early birds, everything has always kinda been there.
---
elm tree identification guide.
Buy what you need when you need it and that's all there is to it.

That really is the truth. My dual 3.0 xeon will not be the top dawg within months, most likely, but I had to get it in order to finish this film and, as importantly, to bump my old top dawg Dual 2.0 G5 to my prep/photoshop/audio machine. My workflow involves two machines and my old MDD Dual 1.25 was the one that really needed to go.

I'm fine with four cores for now and, in a year or two, whenever I can justify a new machine, the Dual 3.0 will get knocked off the perch and I'll get the latest and greatest. I just wish that RAM and peripherals didn't add so much to the cost of a production machine these days, but that's life.
---
elm tree identification.
2) A CT scan is 150 mrem. Depending on the X-ray, it can be around 30-50 mrem.

I have no idea why these sorts of examples are constantly used to allay peoples' concerns. Do you actually believe people actually think getting an xray is as harmless as washing with soap? We all see the technician/dentist/nurse go stand behind the protective screens when they use these things while telling us "it's fine, won't hurt you" and we all think "horse manure it won't" as the machine goes click click..

You should do some reading; that dosage of 52 mrem/hour isn't going to stay like that for long.

My reading of the NYT article says they could be releasing clouds for MONTHS if/until it's under control, so why do you assume it will not stay like that for long? Speaking of under control..

The residents will be fine, you can put away your tin foil hats. If we have a melt down, then we'll talk.

See, you're downplaying it again. I don't know why, perhaps it's just your nature to adopt the calming 'please remain seated' role when the theatre's on fire. Just don't mock the headwear of the people who advise to run for the exits instead while you do. Each to their own.

What do you mean *if* we have a meltdown. Are you denying there has been a meltdown at all? I'll wager with you that there is not only just a meltdown, but actually *three* active meltdowns currently in progress right now. Even so, I'm not even sure where your confidence over the 'if' comes from, everything so far that we're seeing indicates that they are struggling to even keep the situation under control let alone stabilize it, so I believe it's more of a certainty than an if. I believe they are failing, if not already failed, and the situation is already out of their control so it's only a matter of time.

Edit - my beilief is based on reading stuff like this (from the BBC) about the hitherto quiet reactor #2. While all the focus has been on the exploding #1 and #3, they've also been pumping seawater into #2 as well. So not only is that yet another wtf? moment, we also have a wtf? squared that the fire engine truck ran out of petrol to keep the pump going so the rods were exposed. So I hope you can understand what I mean about not having confidence that they are even abe to stay on top of the situation let alone control it.

According to the main Japanese news agency Kyodo, the rods were exposed when the flow of seawater into reactor number 2 stopped simply because a fire pump ran out of fuel.

With the entire region of Honshu island reportedly low on fuel and other vital supplies, a key question is whether plans are in place to keep the power station supplied with diesel.

Edit 2 - the irony of a nuclear power station needing fossil fuel to save it...
---
Elmyou should be used to from
I don't understand why some of you are having such a hard time believing this.

The iPhone is great, it's not going any where. It is however one device from one company, and it's never going to be low (or even mid) end [of the market].

Android has the world at it's feet, really. It has an apps store (with 15,000 apps so far), you're not locked in to using this apps store though, others can come along, or you can just copy an app to your phone and install it (no jailbreaking crap needed).

Windows Mobile is a dead horse, iPhone OS is closed, but people want smart phones. Android to the rescue.

Any manufacturer can take Android, they can design any handset with any features they like to sell in different markets and at different budgets. They don't have to invest a fortune in developing an OS themselves, or the infrastructure to support it. It's all done for them. If they want to they can have a few devs customising Android to some extent, but it's not a huge commitment. They can just as easily leave it alone and not have to do anything with it.

Really seems like many a manufacturers wet dream.

iPhone OS is closed and you can buy apps only on the App Store. For other ways to work you need to jailbreak. Android has no such restriction, but you have no guarantee that app you are buying is not some trojan horse or it has 1000 other bad things.
---
red elm tree pictures. killing
I've said this before though: Apple, and other devs, need to make use of parallel processing. A handful of apps will use 2 procs / cores, but it's a wasteland above that. All these cores are great for working with multiple apps simultaneously, but I want to use 5-6 cores on one app. Make that possible and I'm happy.

My only hope is now that multi-core systems have gone mainstream that someone (cough -M$-cough) will make multi-processor aware apps "fashionable" and extend the trend.

/rant

The problem isn't making applications more "multiprocessor aware" (although that is an extremely difficult thing to do well), the problem is simply that the vast majority of applications spend 95% of their time idling. So, no matter how "aware" your app is, it won't make it do nothing any faster ;).

Added to that, not all problems have parrallelisable solutions.
---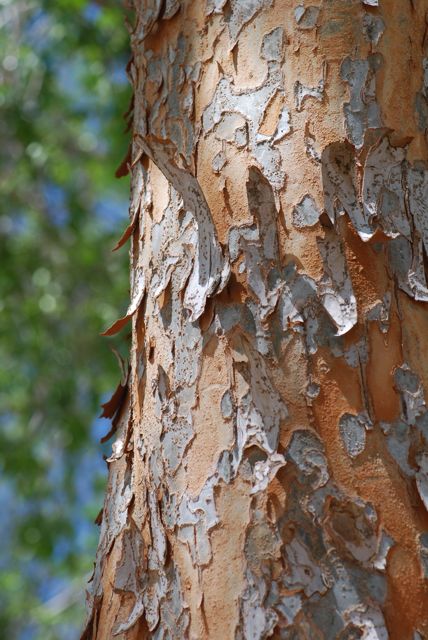 elm tree bark. of the Chinese
BrokenChairs
Apr 10, 07:34 AM
This shows how much Apple has learned from the past. They will not make the same mistake they did during the Mac vs. PC era by ignoring games. They're throwing the best mobile GPUs into their products and advertising gaming heavily, good for them.

Yes 'games' are what Apple are after. Until they can produce a decent gaming library and convince companies to make Mac versions (at least Blizzard has all this time) I cannot take Apple seriously when it comes to games. What I call gaming is not a 3 minute exercise for fingers swiping across the screen. But if this is a step to increase non-casual games, good luck Apple.
---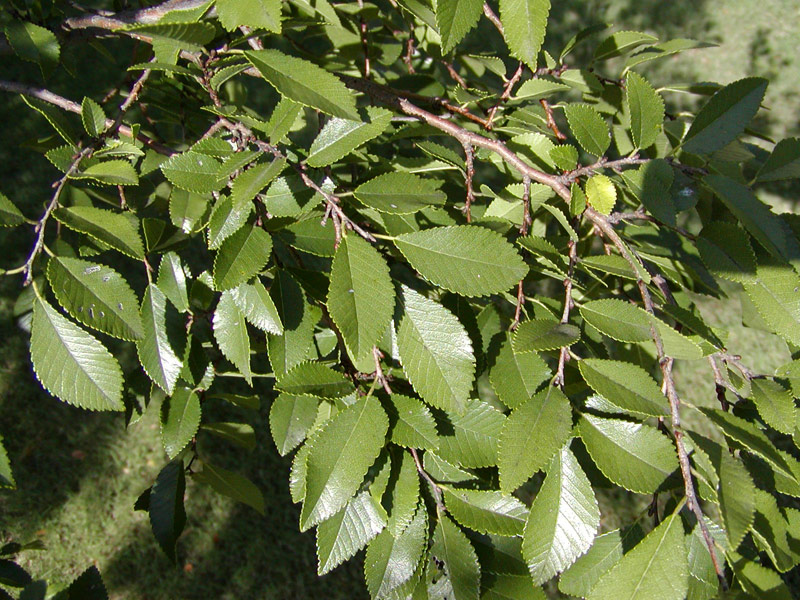 elm tree pictures.
MorphingDragon
Apr 30, 04:34 AM
They are built in a way so they can work 24/7 for years without overheating. At home I use a dual Xeon setup. You know what's a Xeon right? So... if it's a server chip how come do I have it on my desktop PC???

Dumba$$

If you have Xeon Chips you'll have a Server or Workstation motherboard most likely with ECC RAM. Sorry dude, you have a workstation. :rolleyes:
---
American Elm (Ulmus americana)
Bill McEnaney
Mar 27, 11:37 PM
Spitzer says it's very rare and FOF are misquoting him and missusing his study.
FreeState, have you read the note I posted a link to the same video you posted, the one about what Spitzer says about Focus on the Family? I don't know why FOF neglected to mention how rarely sexual-orientation changes. But I think Dobson's organization should have mentioned that rarity.
---
red elm tree bark.
reel2reel
Apr 13, 07:42 AM
Wirelessly posted (Mozilla/5.0 (iPhone; U; CPU iPhone OS 4_3 like Mac OS X; en-us) AppleWebKit/533.17.9 (KHTML, like Gecko) Version/5.0.2 Mobile/8F190 Safari/6533.18.5)

The whole "iMovie Pro" thing is so unimaginative and boring. My guess is the whiners are the ones who don't actually use FCP for anything other than YouTube noise anyway. In the real world, though, editors and filmmakers are very excited. FCP has been a stagnant bug-fest for too long.
---
elm tree bark. dead elm tree
rasmasyean
Mar 14, 08:30 PM
So, if they have a serious meltdown situation, the whole site could become so contaminated that no one who wants to live more than a few hours will be able to get anywhere near the other cores to keep the hoses on them? It would seem like one meltdown will take the rest of them with it, in a sort of chain reaction.

Yeah, the folks living in the western US are really looking forward to the "divine wind" from Japan.

Well, I don't think they expect any explosion of the cap spewing a volcano of radioactive metal like Chernobol. If anything, worse case is they build a structure arround it like in Chernobol and hope the radioactive stuff doesn't seep into the water when it melts into the ground.

Theoretically, if the geography allows, I would presume they can dig arround and under the reactor and build some form of shield structure and leave it like that forever. Or until technology allows a real cleanup in the future.
---
red elm tree bark. pictures of
It looks like a Mini and and i can do exactly the same with the current Mini. Hook up a Mini to a TV and add it to a home network, let it be cabled or wireless. With the frontrow software you can now listen and watch all the content from the other computers in the network with iTunes streaming.

The only differences between a Mini and iTV are the connections on the back, better wireless speed and no DVD. Its pure the price and software that makes it a media device and not a computer.

I can do what an iPod does with my Powerbook too. Doesn't mean I want to use that to play music when I'm walking around.

Likewise, I want a computer at close distance hooked up to a computer monitor, it's less than ideal sat under my TV displaying on a relatively low res screen with a keyboard and mouse teetering on my lap. I know Apple think this too.

With the iTV as I see it you get to have that Mini being a real computer somewhere else in your house.

That said, I could be wrong and it could be a really cut down Mac Mini. I guess we'll see.
---
Elms, like other shade trees,
Regarding the first point - we have a NAS set up at home, but trying to format that sucker to where both of our computers could use it, the NAS recognized it, and to where we could stick >4GB files on there was a wreck.

Weird. That's the beauty of an SMB/CIFS NAS. It can run on Linux with ext3 and Samba and you'd think it was Windows/NTFS. Supporting >4GB is just a matter of getting the right format that the NAS understands, because it will translate that to a generic SMB call.

My current NAS is an HP Mediasmart running Windows Home Server, but I also used the Apple Time Capsule before that. Neither had any trouble with the issues you raise.

And dropbox has been a godsend for me. Drop a file in there and once synced it's accessible at full speeds from all of my three Macs (under OSX or Windows) my PC and even my iDevices.

B
---
pictures of elm tree bark.
Bill McEnaney
Mar 28, 03:22 AM
Then you don't accept us as we are. All of us are what we do. That's the measure of any human being. We can all say all kinds of things, but in the end, what we do is what matters.
Then I don't know what you mean by "accept."
---
pictures of elm tree bark.
mac jones
Mar 12, 04:53 AM
You had said "it was just some hydrogen tanks which exploded" and mac jones seemed concerned that the whole reactor had blown up. I was just adding some updates to the thread which seemed to make more sense of the situation based on the limited information available.

Sorry if it wasn't up to scratch.


How do you know what is was?. I don't have a clue. If you really know post it. I'd LOVE to get this sorted out as i'm a bit worried now.
---
pictures of elm tree bark.
What iTV needs is the option to boot Mac OS X to be used as a wireless computerless presentation remote tool. Just plug the flash disk with the Keynote or PowerPoint presentation made on a Mac or PC-Windows and use the remote control to give the presentation. Great for corporations, education and domestic markets. With a huge halo effect. Apple will sell millions.
---
skip character Name common characteristics of the ark -ark can anyone recommend Tree+ark+identification+guide Field enhancement , tree identification
One off the top of my head is that everything costs money application wise, there is very little freeware.

Not true at all. Almost everything that run under Linux will run on the Mac. Linux is an entire OS with thousands of apps. 90% of that runs on the Mac
---
own trees and experiences.
jefhatfield
Oct 9, 07:48 PM
Originally posted by MrMacman
True that macs are overpriced but you do gain the operating system which kicks micrsoft xp sh*tless.

that alone is enough reason for me to buy mac ;)

it's not way more expensive for what you get, but i would like to see ibooks be $999 us and tibooks $1999 for starters

towers can come down a couple hundred and emac could stand to be $999 and imac at $1099

crt imac can go for $599 and os x can go for $99 dollars

but i still prefer the mac os and mac hardware over windows and pc boxes/laptops
---
Apple will offer a New Form Factor 64-bit Dual-Core Conroe Mini-Tower whether or not a single chip Woodie is in the lineup. They'll have no choice.

Not necessarily. They could also just put the conroe in the base model with the same form factor, although they probably wouldn't be able to get it as cheap. I don't really care if they go with the mini form factor or not as long as the price is low enough.

the single xeon configs i was refering to were netburst based ones.

(snip)

apple tried the powermac mini as it were and you did not buy it, it was called the g4 cube.

That's a $300 difference in list price. Even if apple pays half of that, it's a significant amount, not to mention that the difference goes higher the more ram you buy.

Sure, it makes sense for companies to offer a single woodcrest config IN ADDITION to conroe configs. It mostly makes sense for users who want to add the second chip themselves in the future. But all those companies also will sell conroe configs, and they will be cheaper. It just doesn't make sense to sell single woodcrest as a substitute for conroe, apple would likely be the only company doing that.

And the cube failed because it was simply outrageously overpriced (I would NOT consider it "powermac" by any stretch of the imagination, but it still cost almost as much as the full towers). They brought it back as the mini which has sold very well and demonstrated that people DO want smaller, cheaper alternatives.
---
Uh huh. And OSX doesn't ask you to manually enter a password every time you install or change something? Windows only asks you to authorize...which is technically more "annoying"?

I don't know about you, but once I have my Mac set up (apps and updates installed) about the only thing I enter my password for is to unlock the screen saver. Maybe for the occasional random app I install or when I need to change an otherwise permissions-locked file. It's not a super common thing and if a password dialog pops up for seemingly no reason it sends up a red flag.

As for which is more obnoxious, I'd have to say UAC by far. As noted previously, the user is prompted with UAC for many things you'd never see a password dialog in OS X or Linux for. This is partially because due to a design flaw in Windows, many third-party applications won't even run unless they have administrator access (silly, no?).

I actually don't know anyone who has ever disabled UAC.


Our experiences differ, then. A good half or more of the students at my college have theirs disabled. The reason always cited is, "because it was annoying".
---
H. Flower
Apr 12, 11:36 PM
Photoshop & AE are awesome applications. Premiere might be a decent editing app, but nobody in the industry uses it. A very small % sure, but only because they don't know FCP or Avid. Maybe do-it-all small post houses, but not dedicated editors. I'm not really trying to knock Premiere - just stating facts.

The BBC just purchased 4,000 Premiere systems.
---
Isn't this misleading? It says 'shipped' not 'sold' so I assume basically it's a bogus report. You can ship all the crappy tablets you want..doesn't mean they sold.

I'm trying to find more on it but as far as i've read somewhere apple's data is always on units shipped including those that were used as warranty replacements (pretty much they count one as two in this case) for example. Waaay stretched in my opinion.
---
Sounds Good
Apr 9, 02:27 PM
The fact that a Mac notebook normally runs high temps is not a flaw, or "issue" or problem. They are designed to run at such temps. The fact that those who are new to Mac are unfamiliar with this doesn't make it a flaw. They just need to adjust their thinking.
Adjust their thinking? With all due respect, I hate this type of (fill in the blank).

So then, if someone can use their Windows laptop on their lap -- while wearing shorts -- without a problem... then they try using a Mac laptop the same way but they burn their legs (or worse)... you would suggest that they just need to adjust their thinking?

Seriously??
---