Batman and Robin (1997)
Okay, people are hyped about the 4 core xeon. But arent we overlooking something here? Arent server processors designed to do substantially different work than desktops? Whats the point in fitting a >1000 dollar processor into a machine that runs photoshop and see it slug away? Im not saying thats the case, but I think its a relevant point and would like to know if anyone knows the answer. If its slower at desktop tasks, than we will be seeing conroes in mac pros. If its faster, then theres a pretty good chance it will fit the highest end one.

now, unless the other chap who said "anything other than woodcrest would be absolutely insulting" knows wc is insanely faster at desktop tasks, I think hes just building some negative hype. Conroes are supposed to outperform by a wide margin everything weve seen so far. Its by no means insulting
---
Poison Ivy 3 (1997) Movie
Multimedia
Oct 26, 03:42 PM
They run at a slower clock speed than the dual cores.2.66GHz is not slower.So if you have a very well multi-threaded app or are running lots of apps at the same time, having 8 cores might help. But otherwise you're probably better off having less but higher speed cores.

The difference between 1 and 2 cores is sizable, between 2 and 4 is decent, but as you up the number of cores you get a diminishing return because the software has to be written that much better to take advantage of it effectively. It's not like the old days where in 18 months, your system's speed effectively doubled because the clockrate double making any one process run twice as fast no matter how badly written it was.I am astounded by those who drop in here not understanding this technology at all. Read the thread then get back to us. Do you even understand the term Multi-Threaded Workload?

Oh and welcome to MacRumors. ;) :p :D
---
Poison Ivy from Batman.
Originally posted by TheFink
Do you have any pics of your closest attempt at an 8 lb turd?
Yes actually!
---
+thurman+poison+ivy+atman
And it still won't work.



Except . . . it is.

The REAL story here isn't whether mobile gaming - the likes of which we see *currently* and the likes of which we will see in the *near future* (this is just the tip of the iceberg) will be a major force in gaming (it already is) but rather, that "hardcore gamers" feel so threatened by this.

And here's an even deeper fear of theirs, buried in the subtext: that in time, console gaming will shift to a touch-based tablet paradigm - possibly not in terms a complete replacement for consoles, but in terms of the way developers (and big-name developers) shift their attention to mobile gaming at the expense of consoles, in order to enjoy possibly far greater profits thanks to a much larger audience. After all, consoles are severely limited in their current state. Gaming and maybe Blu Ray playback. Mobile devices, however, offer a galaxy of possibilities - soon to be indispensable tools for nearly everyone.

Imagine big-name, premier titles appearing on mobile devices first before being ported over to that box you hook up to the TV with the big-button controller that RROD'd just last month?

It's really amusing.

Welcome, gamers.

Seriously.




And think about this. When Steve drops to the grave, Apple's DNA of 'forward thinking' will falter. It's not so much different when you see the great Roman Empire get eaten up by internal in-fighting from ego and greed after the great Emperor dies, all the while being circled by Visigoths ready to take it down.

You mean Microsoft, right? And the interesting part is, Gates is still alive.
---
Batman vs. Poison Ivy Batman
eric_n_dfw
Mar 18, 09:17 PM
This isn't rocket science! iTMS sells DRM'ed songs - period.

If you don't want DRM'ed tunes (and still want to do things legally):
1.) burn 'em to a CD and re-rip as AAC or MP3 (or WAV/AIFF)
2.) (Mac only) use iMovie to export it (essentially the same as #1, but easier).
3.) use another service
4.) go buy the CD, you'll get better quality anyway

My prediction: Apple will release an iTunes patch that implements some kind of public/private key challenge/response message between their server and the client app and require iTMS purchases to be done only from that new client. Old clients will get an error that tells them to upgrade.
---
atman poison ivy movie.
Dr.Gargoyle
Aug 29, 02:59 PM
The point is that Greenpeace opposes ALL R&D into GM foods, just as G.W. opposes ALL R&D into stem cell research, including research to use stem cells w/o harming the fetus.
First, R&D should never be banned. However, we should not implement everything we find out in our labs. It is a huge difference in getting to know how we can alter the genetical code and actually do it in a grand scale. THAT if anything will be our end.
Stem cells is an entirely different story. That is a political/religious question about when life begins and also OT.
---
uma thurman as poison ivy
MorphingDragon
May 2, 10:02 AM
This is exactly the kind of ignorance I'm referring to. The vast majority of users don't differentiate between "virus", "trojan", "phishing e-mail", or any other terminology when they are actually referring to malware as "anything I don't want on my machine." By continuously bringing up inane points like the above, not only are you not helping the situation, you're perpetuating a useless mentality in order to prove your mastery of vocabulary.

Congratulations.

Stupid people will be venerable to malicious intent no matter what the form or operating system. I find *nix has no viruses tune wholly justified until reality differs.
---
Emily Blunt as Poison Ivy
ezekielrage_99
Aug 30, 08:12 AM
The army is full of hippies? :eek: :D

Or are you spying on hippy communes? <shifty eyes>

:D

Nope just blowback from the general public, got to love orders that come from the top :rolleyes:

I work with the general public a fair bit, handing out info and media packs to the press.....
---
since the new Batman movie
Clive At Five
Sep 21, 12:43 PM
I think we'd all agree it'd be nice for Apple to have more of a worldwide presence. As for emerging technologies, global efforts require a lot more research and funding than if Apple were to just stay in the U.S. That's why Apple's technologies always start here.

Think about it: Apple started iTunes nationally. It took a little time to get going but eventually it took off and Apple had the confidence that it would work world-wide... so they started expanding.

But imagine instead that Apple unleashed iTunes worldwide from day one. The investment required for something like that would have been MUCH too high for the risk of the project.

The same goes for TV content. TV content on the iTS is still relatively new and now that Apple has seen the success of it in the US, they will start expanding world-wide. In fact, Apple has seen the success of the iTS as a whole and knows that its reputation is favorable. This will allow them to expand their new content globally in a shorter amount of time (since it's less of a risk now).

It's more than just reputation, though. Different places around the world have different licensing requirements, so it's not as simple as flicking a switch and allowing other countries to connect to the iTS. There's a lot of bureaucracy and negotiations involved.

So if you, and everyone else will have a bit of patience, Apple will work their way out to you. Apple is a U.S. company. If you're not in the U.S., you can't expect Apple's merchandise and services immediately upon release. It just doesn't work that way.

-Clive
---
in a Batman movie,
toddybody
Apr 15, 09:32 AM
These teens are just people who are hurting because of the terrible actions others place on them. That empathy needs to be universal...regardless of your opinion on sexuality.

For all you young guys and gals hurting out there, stay strong because you have so many wonderful things ahead of you. It will get better, there are so many people just like you...and you're loved. God Bless, I cant wait to see what you all accomplish:)
---
Uma Thurman as Poison
ezekielrage_99
Sep 26, 12:34 AM
Until they get the 45nm process up and going, I think this is going to be the top of the line. 4 cores topping out around the mid 2GHz range.

I wonder if this is Intel's long term strategy-- keep the cores relatively untouched, but double the number with each process step. That'll be entertaining for a generation or so, but they're going to have to come up with something else.


Sounds like both Intel and AMD are going by the philosophy more cores more speed.

It looks like the programmers will be in for a fun old time.
---
atman poison ivy costume.
Ok...so here's the deal...

I've been on AT&T for over a year now, using an iPhone 3g. No dropped calls at all, 5 bars everywhere in my area, and full 3G coverage.

Verizon has 0 bars in my area, and their phones are crap...

Way to go AT&T!

WTF? Why do people buy phones without knowing if they work in their areas first? If I went by what people say on these boards, I'd have bought a Verizon phone that wouldn't work in my area, and on a phone that's crap....

STOP MAKING PURCHASING DECISIONS BASED ON OTHER PEOPLES OPINIONS!

:apple: How would you go about finding out if a phone or carrier service worked in a certain area if you didn't consult other people or credible sources? Wouldn't you have to make a decision based on 'Other Peoples Opinions' in order to find out? If you know Verizon service yields 0 bars in your area do you know this as a previous Verizon service customer, consult someone directly or take the 'Opinion' of the AT&T salesman?

Are you so inflexible as to believe no one in the universe has occasional connection problems? Do you live under an AT&T tower and never stray far from it? I'm looking to get an iPhone in 2 months and I hope it really is as reliable as you describe.
---
Question poison no real name
Dr.Gargoyle
Aug 29, 01:40 PM
There seems to be plenty of people who appear not to care about the environment, which is an extremely sad point of view.

In the last 200 years we've cut down vast amounts of trees ( the Lungs of the earth ), polluted the seas, the atmosphere , killed off many species of animals, etc. Over all that, all you people are saying "SO WHAT?".

Get a ****ing life.

If this planet dies, we die. This planet is a sick one, and we have to stop polluting - what ever happens to this planet, happens to us. We pollute this planet and that has consequences on every living thing on this planet like a domino affect.

I suppose you don't care about your children. This is not OUR planet to do what we want, its our future childrens planet. The way we are going - we will royally **** this planet up for them and they will have to live with it. There will be plenty of wars over scarce resources such as Food, water, farming land etc. This will make todays problems with terrorism a walk in the park.
I couldnt agree more, but...
Statements like that of Greenpeace take the focus from the big issues. Our extreme use of fossile fuel or cutting down the rain forest is a much MUCH more urgent problem.
From an enviromental impact perspective, the your choice of computer is pretty much as a fart in hurricane. We can make a much bigger difference by e.g. get more fuel efficient car.
---
She dressed up as Poison Ivy
As someone that has used Windows since before Windows (DOS) and has never used a Mac, what might I NOT like about it?
.
.
I'm sure you get what I'm asking here ;) so please share whatever info you can.
I've read almost the entire thread, and had a couple thoughts. Not sure the OP is still here, especially having read his reactions, but just in case.
Based on what I know about the OP (i.e. always used windows, just curious about Macs), I'm not really sure he could have come to a different conclusion based on this thread.
(side note: Now, don't everyone freak out, but here comes an analogy. I'm going to compare a non-computer object to Windows/Mac. I know there will be differences, you know there will be differences. Forget them.)
I start a thread on restaurantrumors.com
"I enjoy Restaurant Win, but sometimes, I see an ad for Restaurant Mac and several friends tell me how much they love Restaurant Mac. I'm starting to wonder if Restaurant Mac should be my new favorite. I've passed by and looked in the window, I've checked out the menu by the front door. It seems nice, there's usually a good crowd. I really don't have specific reason to change, but it could be better than Restaurant Win. Please tell me all the negatives about switching.
Later on in the thread, I comment: "Gee, you don't like the filet mignon at at Restaurant Mac? That stinks, I order that a lot at Restaurant Win; and no shrimp scampi on the menu? Lots of other comments that make this look like a bad change. Well, I was mostly curious, I'm good with Restaurant Win."
I honestly have no interest in convincing you to switch, you may be better off with windows, but the fact is, I set myself up for this outcome. Why?
(1997) middot; Batman
+11

The whole "it's MY data, I can do what I want with it!" argument is countered by your perfect analogy with a buffet. I tip my hat to you on that one. If you're at an all-you-can-eat buffet, it doesn't mean you can share your food with your entire family.

I've always believed that unlimited data, on a smartphone, enables you to connect to the internet as much as you want on the device you're contracted to. It's not like home internet where you can share the connection, nor have I ever imagined it would be.

I think that people just like to get "angry at the man" when they don't get things the way they want. ATT is trying to improve their network, good for them.

If AT&T let you keep your "unlimited" data plan AND add tethering, his analogy would work. As it stands right now, AT&T forces you to downgrade to a capped data plan and add tethering to it which essentially doubles your data cap to 2gb.

The analogy is more accurately like a traditional restaurant where you order an entre that is not "all you can eat". But in this case, they don't allow you to share it with another person, even though you could never possibly eat all of it by yourself (use your existing data allotment). However, they are more than happy to let you buy another entre. Oh, and you can't take home your leftovers either (rollover). That does a little better job of highlighting exactly how AT&T is being greedy in this scenario.

Bottom line, what people are doing is sticking with unlimited data and tethering (using some other means), and then downloading gigabits of data which does affect network performance for other users. That is how AT&T sees it. If you are careful about what you do while "illegally" tethering, and how often you do it, I seriously doubt they will figure it out. They really aren't that put together on this, as anyone who has spoken to "customer service" can attest.
---
Batman and Robin
macintel4me
Sep 20, 05:31 AM
I think the HD is using just for caching the streamed content. My prediction is that Apple will come out with a SAN with iTV/FrontRow streaming smarts in it. This way we don't have to run into our office to turn on our computer so we can watch TV in our living room.
---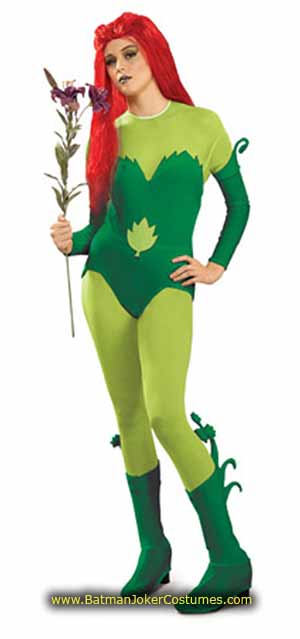 Poison Ivy Halloween costumes
Lord Blackadder
Mar 14, 03:11 PM
Then, "burn cleanly" is a dubious concept. Even if you can clean it up, how much does that cost, how much energy dies it take to clean it up, and how much do you lose from the coal's potential energy? Industry touts clean coal, others claim the very concept is a myth, I am not sure who is closer to the practical reality of the situation.

"Clean coal" is 100% myth, marketing-speak invented by coal companies to fool people. At best, we can have "less dirty coal". Scrubbers, filters, and other "clean coal" technology reduce pollution but also efficiency, so the cost of the equipment is not the only tradeoff. The only truly "clean coal" is the stuf you don't burn.

With that being said, it is incumbent on us to use the lowest-polluting process for burning coal that is practicable, so "clean coal" technology is important in that sense. But the notion that we can some how burn coal "cleanly" is false.
---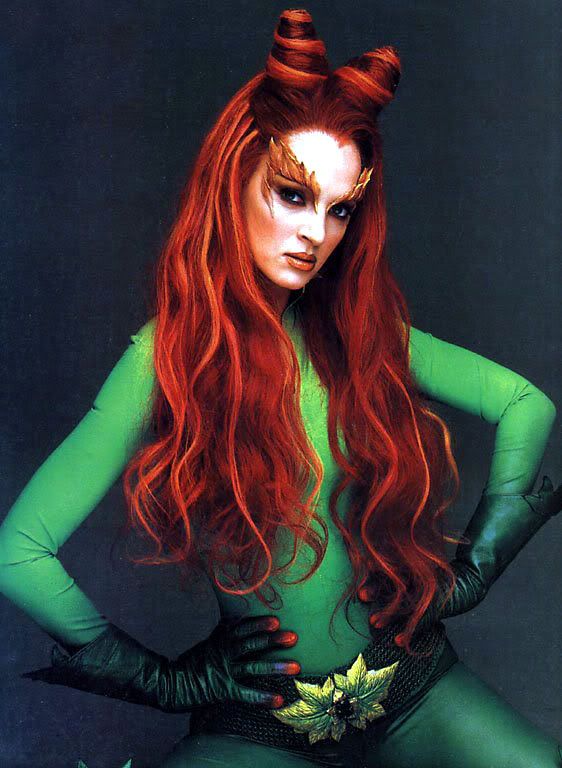 poison ivy joker atman movie
<soapbox -- move on if you are not interested>
It's you. He's right. I could care less about the whiners who say "I need 10GB per month to tether all my devices to my iPhone." I don't like subsidizing that. If you use that much data on your iPhone directly without tethering then more power to you -- that was AT&T's mistake for offering an unlimited plan.

But the "unlimited plan" they offered did not say "unlimited devices on one plan". It was very specifically restricted to the iPhone. To those who have cheated system, I applaud your brilliance for working around the rules. But when the rule maker starts cracking down on your circumvention crying that it is "unfair" is a bit comical.

Everybody signs a contact with their carriers when they get service. They sure as heck know what they are signing up for -- some of amount of money every month for some sort of access to their network with some set of limitations.

Sure, if you buy an iPhone it is yours. You can do what you want with it. However, your use of the carrier's network is subject to a contract with specific terms. If you don't like the terms then you don't need to agree to them. But if you choose to agree to them and try to cheat the carrier through unfair practices then don't expect others to be happy about subsidizing your practice through increased rates or degraded service.

The carrier is going to make their money one way or the other. They are a corporation driven by profits. Retail stores raise prices to compensate for shoplifting just like carriers raise rates to compensate for network expansion and lost customers due to network overload from those who circumvent the agreement they signed up for.

Any measure by the carrier to crack down on those who cheat the system is a welcome effort to those who choose not to cheat the system. They could be jerks and just decide that its not worth the effort to go after those folks and make everybody pay for it.

Do I believe that AT&T will drop their rates once they crack down on the bandwidth cheaters? Heck no. Do I believe that the network performance will get better for the rest of us without added monthly fees, probably. Either way, what's fair is fair. Nobody is born entitled to an iPhone and mobile data. But the sense of entitlement in this country has gotten so out of hand.
</soapbox>

What about tiered plan users being forced into 4gb plans that cost 50% more than 5gb iphone plans (aka unlimited)?

Why should ANYONE on a well defined data plan (non-unlimited) have to pay additional cost to use that data that was paid for?
---
Batman Redesign Poison Ivy by
Liquorpuki
Mar 13, 09:56 PM
They were talking talking about a 100 square mile solar plant. Take this PopSci link (http://www.popsci.com/environment/article/2009-06/solar-power) for example. A 20 acre site produces 5 Megawatts. One square mile (640 acres) would provide 160 Megawatts. Ten square miles would provide 16000 Megawatts (16 Gigawatts). The link says the country will need 20 Gigawats by 2050. The worst possible accident in this case does not result in thousands of square miles being permanently (as far as this generation is concerned) contaminated.

In contrast Japan Disaster May Set Back Nuclear Power Industry (http://www.usatoday.com/news/world/2011-03-14-quakenuclear14_ST_N.htm). As far as I know, solar farms don't "melt down" at least not in a way that might effect the entire population of a U.S. state. I understand the nuclear reactors are built to hold in the radiation when things go wrong, but what if they don't and what a mess afterwards.

You need to separate capacity from demand. Capacity is just the maximum power a station can theoretically produce. In practice, most of these renewable stations never reach that max. I've checked the stats at my utility's wind farm and that thing is usually around 9% of capacity. Considering a wind farm costs 4 times as much money as a natural gas generator to build for the same capacity, efficiency-wise, the station is a joke.

What's more important is demand - being able to produce enough energy when we need it. This is where solar and wind fall short. They don't generate when we want them to, they only generate when mother nature wants them to. It would be fine if grid energy storage (IE batteries) technology was developed enough to be able to store enough energy to power a service area through an entire winter (in the case of solar). But last I checked, current grid energy storage batteries can only store a charge for 8-12 hours before they start losing charge on their own. They're also the size of buildings, fail after 10 years, and cost a ton of money.

This is why a lot of utilities have gone to nuclear to replace coal and why here in the US, we still rely on coal to provide roughly 50% of our electricity and most of our base load. There are few options.
---
A before-and-after photo gallery on Australia's ABC News (http://www.abc.net.au/news/events/japan-quake-2011/beforeafter.htm) shows just how badly areas of the north-eastern coast were affected by the tsunami.
Thunderhawks
Apr 9, 11:42 AM
Velly Intelrsting. Did they start out making games from rocks?

Yes!

280466
---
I'm a officer (imagery information analyst) for the defence force. In my line of work I get this inanely useless "hippy crap" 24 hour a day 7 days a week


The army is full of hippies? :eek: :D

Or are you spying on hippy communes? <shifty eyes>

:D
---
ReanimationLP
Oct 15, 01:11 AM
Yeah... Kinda disappointing. Although, my 3D rendering work will benefit just fine from them as while it's CPU intensive, it's not bandwidth hungry and the software itself isn't all that great for thread scheduling, so it's better to run multiple software instances for each CPU/core. I'm curious to see how the Clovertowns compare to the upcoming AMD quad-core chips, which have full 4-way shared data pipe and L2 cache. I think it's going to be just like the AMD X2 vs. the Pentium-D all over again. AMD will hold the quad-core performance title until Intel releases their 45nm process chips with all 4 cores being fully linked. But such is the way it's been for the last few years, AMD and Intel continue to play leap-frog. Which is great for the consumer as it drives CPU tech ahead so fast... Too bad my wallet can't keep up. :(

Seconded, hell, my Mac is an OLD Digital Audio G4, and my PC is Northwood Pentium 4 HT processor. :o :o
---
I'm kinda dumbfounded that electrical use in the US would be climbing when:

* Lighting, computers, insulation, and hvac systems have all been dramatically improved in the last 20 years. Dramatically.
* Our population growth rate.. oh wait. all those ****** people on the internet that act like you've gotta be ****** around and having kids all the time or you're a loser....

nevermind!
---