canadian 20 dollar bill back.
businessinsider.com (http://www.businessinsider.com/fukushima-nuclear-plant-2011-3#ixzz1GJ0GOsV2) has some updates to the reactor problem.

Update: There's no evidence of any radioactive leakage, but officials have confirmed that the cooling process for the nuclear plant has not yet gone according to plan.
Update 2: Japan has declared a nuclear emergency.
Update 3: 2000 residents near the Fukushima Nuclear Plant have been urged to evacuate.
Update 4: According to reports, Japanese jets have been ordered to fly over the Fukushima Nuclear plant
Update 5: According to Reuters, a Dam has broken in the same region as the at-risk nuclear power plant.
---
100 dollar bill back and front
TheUndertow
May 2, 12:00 PM
"Bigger".

I prefer More Magical...

The fact that this is news says something about the relative lack of threats.

Seems like "Child's Play" compared to Malware and Viruses on most Windows devices I've owned, despite anti-spyware, malware, and anti-virus loaded, updated, and in "full" protection mode.
---
The Confederate 10 dollar bill
I was having ~50% calls dropped with my iPhone. Bought a Nexus One, popped in the AT&T sim card from the iPhone and it has worked flawlessly.
---
5 dollar bill back. states
Please explain to me how I am experiencing a "degraded" experience on my current Android phone?

I can do everything your iPhone can, plus tether at no additional cost and download any song I want for free.

Ease of use in Android is just as simple as an iPhone, with the ability to customize IF YOU SO PLEASE.

So if you would, cut the degraded experience crap.

I'm an avid Mac and iPad user, but I also own and use a Droid Incredible. A couple of months ago, I just about had it with the phone. Battery life was poor, frequent reboots, etc. So, I decided to root the phone. After rooting, it was an entirely new experience. All of my issues with the Incredible were resolved. Battery life was much improved, UI was a lot smoother and well thought out, etc. However, the constant annoyance with Android was still there...the Android Market. The quality of apps on the Android market, when compared to the App Store, are very low. It reminds me of the App Store from four years ago. On top of that, I'm paranoid to download any app that isn't made by a well-known developer.

In response to the previous post that touted the ability to tether and download music at no cost on a rooted Android, my Cyanogenmod Incredible can also do this. However, you'd have to be a fool to think that the wireless carriers are going to allow this to continue. There's already warnings from top root developers that the carriers are going to lock this down in the near future.
---
1 dollar bill back.
citizenzen
Apr 26, 03:19 PM
Miraculous cure in Lourdes, France?
http://www.youtube.com/watch?v=SKMF059m29Y&feature=related

Eucharistie miracles?

In the Vatican
http://www.youtube.com/watch?v=5SfXvMlb8u0&feature=related

In Lanciano, Italy.
http://therealpresence.org/eucharst/mir/english_pdf/Lanciano1.pdf
http://therealpresence.org/eucharst/mir/english_pdf/Lanciano2.pdf


You gotta do better than youtube videos. I can use youtube to prove Bigfoot (http://www.youtube.com/results?search_query=Bigfoot&aq=f), Mothman (http://www.youtube.com/results?search_query=mothman&aq=f), and chupacabras. (http://www.youtube.com/results?search_query=chupacabra&aq=0s&oq=Chupra)

Can you cite anything verified scientifically?
---
States Two Dollar Bill
Dr.Gargoyle
Aug 29, 03:00 PM
if anyone was wondering, Stem cells have the remarkable potential to develop into many different cell types in the body. Serving as a sort of repair system for the body, they can theoretically divide without limit to replenish other cells as long as the person or animal is still alive. When a stem cell divides, each new cell has the potential to either remain a stem cell or become another type of cell with a more specialized function, such as a muscle cell, a red blood cell, or a brain cell.
Dont you think people can google it for themselves if they feel a need to know?
---
20 dollar bill back side.
darkplanets
Mar 13, 10:17 AM
I too don't expect anything like Chernobyl. But, it doesn't help when a Government "Official" tells the media that there is nothing to worry about then another "Official" mentions that there could be a meltdown or something.

Government officials are government officials-- they will never outright tell you the truth, because 9 times out of 10 they're uninformed about it or were told to say something they may not necessarily believe. They usually try to cover their bases-- see this way the government is covered in case something does happen.

well flooding the inner containment vessel with seawater + added boric acid is by all means an absolute last resort option in any playbook
(hardly a DIY solution: many reactors have the option and external connectors to do just that)
afterall they don't even know the situation inside because the temperature sensors aren't working anymore
also since that water can't be exchanged directly it means that they might have to cool the containment construction from the outside with additional water
I'll definitely agree with you there; it's not ideal, but it will work. Remember that BWRs will continue to make heat post control rod insertion. Boric acid itself isn't that toxic... in fact it can be rather useful in many chemistry situations. Also, if we're talking blunt toxicity, remember you make boric acid through borax, something we use every day in detergents. The LD50 for Boric acid is actually higher than table salt, although there are some reproductive health concerns. I think the biggest problem we're seeing here was the lack of redundancy for external power supplies, and the potential lack of modern safety systems-- as per my previous post, there's supposed to be a wide range of safety measures to assure that this never happens, but due to it's age, who knows.[/quote]

As a consequence the German government for example is already thinking about taking back their early decision to extend the use of their current nuclear plants
This is what I dislike. Not to get all political here, but alternative energy, however nice, is nowhere even close to providing the power we need. Windmills cannot ever meet energy demand; we're talking about a 5% fill if we put them everywhere. They're also too costly at this point for their given power output. Solar energy, though promising, still has a piss poor efficiency, and thus isn't ready for prime usage for some time. There's really no other alternatives. Despite these few instances (usually caused by human error) nuclear power is actually quite safe... but most people aren't educated enough to know whats actually the deal, and instead listen to the likes of Greenpeace and so on, who coincidentally also have no idea what they're talking about. If Germany is that concerned, they should be upgrading their safety systems, not abandoning it.

While the thread seems to be focused on the crisis at the nuclear power station, pictures are emerging showing the devastation left behind by the tsunami...

That is far more destruction than the power station could bring.
---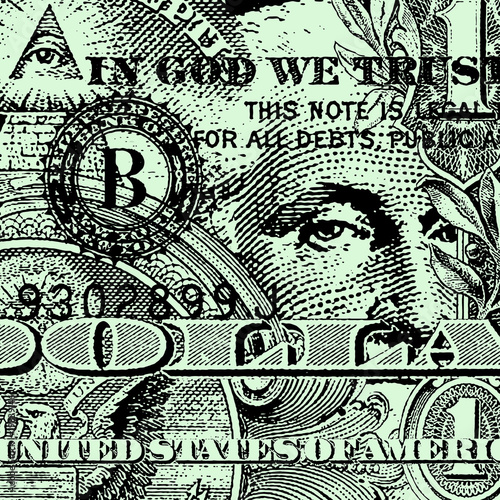 us one dollar bill Madison
toddybody
Apr 15, 09:32 AM
These teens are just people who are hurting because of the terrible actions others place on them. That empathy needs to be universal...regardless of your opinion on sexuality.

For all you young guys and gals hurting out there, stay strong because you have so many wonderful things ahead of you. It will get better, there are so many people just like you...and you're loved. God Bless, I cant wait to see what you all accomplish:)
---
new 100 dollar bill back.
thatsallfolks
Apr 5, 09:40 PM
I'm was a complete Mac virgin when I switched a couple of months ago but some of the small things that still annoy me.

1. Pressing delete when you've selected a file in finder doesn't delete the file. You've gotta use the context menu or <gasp> actually drag it to the garbage.

2. It's kinda' weird that the menu bar shows at the top of the screen and not the window. When you have alot of windows open I sometimes go into the menu bar thinking it belongs to another program than what I intended.

3. There's no ".." button in finder(i.e. go one level up a directory structure)

4. Not having an actual uninstall program procedure kind of makes me paranoid.

I do love the magic mouse and obviously Macs look slicker than PCs so overall I guess I'm satisfied and I'm sure any reasonable person would be as well but from what I've seen of Windows 7 I would think most reasonable people would be happy with that too.
---
5 dollar bill back. pulling my
javajedi:

70-ish seconds navtive on a G3
90-ish seconds on a native on a G4
5.9-6-ish seconds running under JVM 1.4.1 on a P4
Admittedly I am getting lost in what all the numbers people have mentioned are for, but looking at these numbers you have here and assuming that they are doing the same task, you can rest assured that the G3/G4 are running far inferior software. AltiVec and SSE2 or not, there is just nothing that can explain this difference other than an unfair playing field. There is no task that a P4 can do 11x or 12x the speed of a G4 (comparing top-end models here). The P4 posseses nothing that runs at 11x or 12x the speed. Not the clock, not the units, the bandwidth to memory and caches are not 11x or 12x as good, it is not 11x better at branch prediction. I absolutely refuse to accept these results without very substantial backing because they contradict reality as I know it. I know a lot about the P4 and the G4, and I know a lot about programming in a fair number of different languages, even some assembly. I insist that these results do not reflect the actual performance of the processors, until irrefutable proof is presented to show how they do.

I guess the 70 and 90 don't surprise me a lot for the G3/G4, depending on clock speed difference. But all this trendy wandwagon-esque G4-bashing is not correct just cause every one else is doing it. There are things about the G3 that are very nice, but the G4 is no slouch compared to it, and given the higher clock that it's pipeline allows, the G3 really can't keep up. The G4 not only sports a better standard FPU, but it also sports better integer units.
---
canadian 20 dollar bill back.
To help quell confusion this device WILL be 802.11n

There will be no problem streaming DVD quality or even 720P
---
Jamacian Two Dollar Bill
Yea, this is one of the few controversial posts I've made here, I expected some criticism, and likely deserve it as I definitely don't get the whole picture, then again who does.

I'm not saying oil isn't a HUGE problem, or rebutting some of the good points here.

When a nuclear disaster happens hundreds of thousands of people can die, if unleashed in war it could be the end of the world, plus accidents, human error, countries letting power plants age and neglect updates not because they can't afford it but instead because they want the incredible profits from it.

It's not good, I'll never be convinced otherwise. Look at countries like Denmark and the rest of Scandinavia how well they manage their power, the research, alternative (green) energy sources in play and working NOW ... it's incredible and goes unnoticed.

There is better ways.

NO nuclear.

You know, I really don't think a lot of the people in this thread "get it" so-to-speak.

Japan has 130 million people, in a space 10,000 square miles SMALLER than California, and is an archipelago. 85% of that are sparsely populated mountainous regions, so do the math to realize what a premium we have on space here and try to understand that we need the absolute maximum power for the space and resources we have, which is why we get a third of our power from nuclear sources.

What do you think, we have unlimited resources and space to use bogus green energy methods? Everyone talks about green energy this, green energy that, but nobody seems to grasp that green energy methods are horrendously inefficient, unrealistically and unsustainably so; if they were so good, don't you think we'd have our fossil fuel crisis solved?

As an example, solar power's MAXIMUM efficiency is a pathetic 12%, and that's before you even think about it's asinine cost, or the asinine amount of square footage you need to even get a tiny amount of power.

Wind isn't much better, at a maximum of 30% efficiency, and that's when the wind is blowing over 30 mph.

Neither of these are feasible, nor realistic for Japan.

Guys, we have nuclear power here out of necessity. Maybe that's difficult for you guys to grasp, but with 130 million people in a place smaller than California, most of which is mountains, we need power that's efficient. I don't understand why this is so hard to understand.

Nuclear is a result of circumstance here, and up until now has had a flawless record.

By the way, lowly natural gas has a 10x higher fatality rate than nuclear, but I don't see anyone fearing natural gas.

edit: I don't mean to harp on you specifically, entlarg, I'm just tired of seeing post after post in this thread from people that don't seem to understand that at least here, we don't have a choice but to use nuclear power.
---
20 dollar bill back and front.
iJohnHenry
Mar 13, 12:25 PM
Pumping in sea water seems like a panic back up plan.

And if the sea water doesn't reach the bottom of the reactor vessel, well, gravity will cause the bottom to drop out, IF there is sufficient heat to melt the stainless steel.
---
Close-up 20 dollar bill 2
And I doubt you'd say, "Hi. I'm Bill McEnaney and I'm heterosexual. Pleased to meet you."He wouldn't have to: he wears his dogma on his sleeve.
---
dollar bill back side. with
only issue i have with at&t is dropped calls. 3G in my area is fast and reliable usually.

I had this issue before my iphone 4 with my 3G iphone.
---
Two Dollar Bill Pictures,
Just spent the last week in Manhattan. Wow. Service has seriously improved. I used my data card for the week to check email and work from my hotel. Good speeds and very reliable. I lost one connection over a period of 6 days and that may have been my data card fault. I use a mifi from Novatel, the device can sometimes be quirky establishing a connection. Overall my performance was solid.

I aslo used my iPhone extensively for conversation. I did not drop one call the whole week and was on it continuously. In years past driving around corners would result in suspect connections but none of that happened this trip. Finally, my iPad data rates were near 2kpbs download speeds with acceptable latency.

I assume that much of the negative chatter about AT&T is from those that have not used their service in a while. Bad memories tend to run long. I live in San Francisco and service is improving there as well, although the New York market I would rate as pretty perfect.
---
5 dollar bill back.
One advantage I see Android having over the iPhone is the fact that it has a number of manufacturers releasing new models throughout the year, keeping their phones fresh and up to date and with good availability through multiple operators.

Apple seems to be set on a one update per year cycle. This means they end up having a 3 or 4 month flat period when they don't sell many iPhones because everyone knows a new model is about to be released, followed by a couple of months of madness as everyone scrambles to get the new phone and the supply chain struggles to keep up.
---
stock photo : the ack side of
mdntcallr
Sep 12, 03:26 PM
While this certainly is a nice interface to a entertainment system.

this certainly isnt a full function media center.

Why no computer with all of this functionality? this is kinda like front row, but not much extra?

Why can't we buy a mid sized tower (in stereo size) which can have HDMI 1080p output? with blu-ray drive built in?

hey just asking. i know blu-ray is just getting started, but i'd like apple to be on it from the get go.
---
1 dollar bill back. of it on a
Sounds Good
Apr 11, 09:50 AM
So what is it that you and your family like about the iOS devices? Why did you choose them over a WinMo device? Why haven't you gone over to Windows Phone 7?
Because I had never used a smart-phone before the original iPhone came out. So I was pretty blown away by what a smart-phone could do, and over the years I got accustomed to iOS. Now it would be weird to switch to a Windows phone -- or even an Android phone for that matter.

Same thing with the computer, I guess. I used Windows first, got accustomed to how everything works, and I happen to LIKE the way it works.

Believe me, the temptation to try a Mac hasn't gone away. But so far I honestly can't seem to find a true advantage to doing it -- other than to satisfy a curiosity.
---
roguewave23
Jun 8, 12:22 AM
All you have to do is disable 3G under Settings > General > Network > Enable 3G OFF... and you will never drop calls. With 3G enabled, dropped calls happen all the time. My Blackberry (EDGE, not 3G) never drops calls, but my 3G Enabled Nokia dropped calls with the same frequency as my iPhone. All on AT&T network. Pretty easy to see that their 3G network is to blame. So when I want to talk, I turn 3G off... when I want to surf, it's on or I leave it off if I can access Wi-Fi. Bring on Verizon!! ASAP!!
---
I will not be surprised. This is similar to what happened to Apple and PC makers back in the days. Just the sheer volume of PC producers finally lifted Windows above OS X. I believe similar trend will follow on for mobile market. More and more phone makers will adopt Android or Windows Mobile and overtake Iphone OS.

So why hasn't Windows Mobile ever been really successful? I think we can rule them out. Like most MS products, they don't dominate the market enough to succeed. Cellular phones are very saturated market wise.
---
Blue Velvet
Mar 12, 03:46 AM
The main island of Japan, the complete land mass, has moved sideways by eight feet (about 2.5 metres). And the earth, the entire planet, has shifted on its axis by about four inches (10cm)... according to geophysicists reported over at CNN. (http://edition.cnn.com/2011/WORLD/asiapcf/03/12/japan.earthquake.tsunami.earth/index.html)
---
Why can't people get away from the concept of a centralized power source, like a coal or nuclear plant or even a wind farm to generate their national needs? I even see arguments that 'we don't have the space' for alternative power. Look at an aerial photo of any city and all you see is miles and miles of dead empty blank rooves. Solar panels or even small wind turbines on every single roof in every city will have people either reducing their reliance on a central power source or even contributing their own electricity to the grid to the point you may not even need a central power source, or maybe just one - which could be a wind farm or a nice clean geothermal plant.

Of course that all requires people actually caring more about the world than money, so it ain't gonna happen.

What's more important is demand - being able to produce enough energy when we need it. This is where solar and wind fall short. They don't generate when we want them to, they only generate when mother nature wants them to. It would be fine if grid energy storage (IE batteries) technology was developed enough to be able to store enough energy to power a service area through an entire winter (in the case of solar). But last I checked, current grid energy storage batteries can only store a charge for 8-12 hours before they start losing charge on their own. They're also the size of buildings, fail after 10 years, and cost a ton of money.

This is why a lot of utilities have gone to nuclear to replace coal and why here in the US, we still rely on coal to provide roughly 50% of our electricity and most of our base load. There are few options.

Geothermal. Magma is 24/7.

Opinions should be the same. Nuclear is clean and efficient, but has potential dangers. Shouldn't take a meltdown to remind anyone of that.

I wish people would stop repeating this public relations line from the nuclear industry PR depts. If they were making cheese, would you believe their cheese is cheesier?

I posted on the first page of this thread that it only looks clean on your end because all the filth and pollution is on our end where it's mined. To wit, 60 MILLION TONNES of radioactive tailings waste from just one mine in just 20 years. Seriously think how much that is - it's one fifth of a tonne of radioactive tailings waste for EVERY man woman and child in the USA. EVERY twenty years. From JUST ONE MINE. Now assure me again how 'clean' nuclear is?

And then once the toxic fuel is spent where to dump all that filthy poisonous waste? In 40 gallon drums in the ocean? Pay another country to bury it so it leaches into their water table?

The *only* clean part nuclear power is the part with the white whispy steam. Ah, look, it's just water, how cleaaaaann! But for the non-steam parts, it really does sound like shatting over the edge of your nests onto others' heads where you can't see the diarrheous filth and delude yourselves into proclaiming that you are being 'clean'. If it was a cartoon it'd actually be funny.
---
It is safer to run under an administrator account all the time in OS X than in Windows. On Windows, the administrator is almost the equivalent to the root account on *nixes and as such has unrestricted access to any and all files on the system.


Windows Vista & 7 have the UAC - meaning that admin accounts are effectively the same as on *nix & OS X.

It works well (on Win7)
---