world continentsasia map
If the day comes when an Android phone is as good as an iPhone, then it will be the service provider that will be the tipping point. AT&T better get their act together!

Donut has just been released this month.

Next year will see the release of Eclair and Flan. There will also be many Android handsets that use the Snapdragon processor, which has more than enough speed to handle Android with the same fluidity as the 3GS.

The Snapdragon processor is an ARM design similar to the Cortex A9 (two-issue out-of-order) and starts at 1GHz, but uses less power as it includes the baseband processor. There are already handsets shipping using it, not Android ones yet.

With three Android handset makers in stores now (Samsung, HTC, Huawei) and three more in stores before Christmas (LG, Acer and Motorola), Android is moving fast.

Competition is a good thing! Look how cool all these gadgets we all have in our pockets now, and think how neat they are going to be in just another 18 months!

Apple would be very sensible to add a $2 1700MHz power amplifier that works with T-Mobile USA, and end exclusivity in that market to promote competition.
---
Countries Labeled Large
teasphere
Apr 13, 12:24 PM
I've just gone and read through the tweets from @fcpsupermeet, which describe the event. From comments like this (I pick this one as an example, loads of people are expressing the sentiment) I was expecting something really consumer-focussed, rather than:



Now, I'm not a video pro. I'll admit I'm a hobbyist: I was part of my university's film making society, and I've done various projects myself, but it's not my professional gig. But I can't see anything here that shows Apple moving away from the pro market. As far as I can tell they've done a really ambitious ground-up Cocoa rewrite of FCP, streamlining the workflow to make it quicker to use (no more render dialogs!), and at the same time building in loads of new tech like colour matching throughout.

Is the only thing people are bothered about the fact that they changed the UI? Because other than that, I just can't see what the complaints are about. We haven't heard any actual confirmed statements of features being removed, so why assume that any crucial ones have been? They'd have been nuts to switch away from a timeline-based system like iMovie did, and so of course they didn't do that. They rewrote everything from scratch to remove a bunch of legacy baggage (like the lack of multithreading, and the Carbon UI that prevented it going 64 bit), which is awesome, but I completely can't see any evidence of a change of focus.

Amorya

Just to clarify, I was speaking more to true high-end pro scalability... and I tried to be clear that while the product is still "pro" software alone is not the whole story. Many products in the truly pro arena are highly scalable and it just seems that Apple is moving away from this and back to single computer apps. No servers, no farms, no virtualization, etc. and as I said I am an IT professional and have and do support many systems like I mentioned and Apple is becoming essentially impossible to utilize in an environment like that.

We're talking about two different things. You are talking from an end-user/single user "pro" side and I am talking about multi-user, large-scale, modern datacenter, "pro" side. And also, I'm saying that I'd LOVE to see Apple more in that space, not less as it is going.
---
country worldmap format
Well based on nothing really except I've been using apple a long time, worked in their retail stores for a while, and know how they like to be cutting edge (yet dependable and pretty), I'd say count on 8 cores for xmas. Maybe not november, but maybe so. I think the thought alone of HP and Dell releasing prosumer workstations with 8 cores leaving Apple behind when Vista launches is just too much to let slide for Apple.
And why is that? Christmas is a big time of year to sell Professional Machines? Nope. Expect all of Apple's energy to be going into consumer products for the rest of the year.

Don't be suprirsed that iTV (or dare I say a video iPod) get's launched in November, right before Thanksgiving.
---
world continent map puppy
edifyingGerbil
Apr 24, 02:13 PM
Many people say this, but they fail at the point where actions are of culture and not representative of the religion itself.

I invite you to demonstrate how Islam is a threat to freedom and democracy.

The Qur'an is considered the perfect and literal word of allah.

muhammad is considered allah's perfect man and messenger on earth to be emulated by all men.

Sharia law is derived from the qur'an and the sayings of muhammad (hadith, sunna).

Secular Democracy and democratic laws are made by human beings.

Human beings are necessarily not as perfect as God.

Therefore, under Islam adhering to man-made laws over divinely mandated laws is considered blasphemy.
---
world map continents
This is starting to sound like the war of the razors...

Anyone remember when the Mach-3 came out, and everyone thought "wow... three blades. that's a lot!" Now we're up to FIVE... and an extra one on the back.

Just more proof positive that when it comes to Apple you should buy when you need, and enjoy what you've got, cause in two months it'll be replaced anyway.

... okay, I'm done. Eight cores is pretty wild. ;)

:D i love it! hahahaha...

oh, and I agree.
---
world map continents oceans.
handsome pete
Apr 12, 10:54 PM
Hard to take anyone seriously as a professional who uses Adobe. Avid, sure, but the industry has moved to Final Cut Pro, at least the part of the industry I interface with.

You calling this Final Cut a "toy" after it was just presented to a room full of professionals who loved it seems odd. Why the need to diminish it when it is clear that if you werent' there, there's much we don't yet know?

Your quick denigration of Adobe shows how much you don't know about the industry. And as a whole, Final Cut still plays second fiddle to Avid.

As a Final Cut editor the prospects of this new version are very promising, but I'm still withholding judgment until some more info comes out and I can get my hands on it.
---
Continentsworld map
mac1984user
Apr 15, 09:55 AM
Focus should be on ending/surviving ALL bullying, not just victims choosing a hip counterculture.

Because being gay, or supporting those who suffer from abuse, is the same as joining a 'hip counterculture' movement. Get real, dude. That's ridiculous.

This video was great. I'm glad it made it to the 1st page.
---
world map with countries and
reel2reel
Apr 13, 07:42 AM
Wirelessly posted (Mozilla/5.0 (iPhone; U; CPU iPhone OS 4_3 like Mac OS X; en-us) AppleWebKit/533.17.9 (KHTML, like Gecko) Version/5.0.2 Mobile/8F190 Safari/6533.18.5)

The whole "iMovie Pro" thing is so unimaginative and boring. My guess is the whiners are the ones who don't actually use FCP for anything other than YouTube noise anyway. In the real world, though, editors and filmmakers are very excited. FCP has been a stagnant bug-fest for too long.
---
World+map+with+countries+
FSUSem1noles
Mar 18, 08:24 AM
Sir it is perfect.

You are paying for the same thing.

I have an unlimted plan

and I never have gone over 5gb

if one has a 2gb plan and never goes over and we both surf on the internet
Tethering whats the difference?

I have no idea why you can't understand Data=Data
Water=Water
both are pure
the logic so you understand

I drink water = use Data on the phone
I pour water over my head = Data through tethering

So its valid. Using the same amount of substance, what we pay for, to do things in different ways, what should not matter.

Amount should be the issue not how I used it.

even my 10 year old son LOL when we talked about this, he said he doesn't understand why you would pay twice for the same thing.

Obviously it escapes you.

Let's try explaining it this way...

When you subscribe to cable, you pick a package that provides you with the channels that you want. There are various packages, but ultimately it's all just video streaming over a cable (bits in this day and age, not analog)...

Based on yours and others arguements, why can't we all just pay for basic cable and get all 500+ channels plus the premium channels for free? Very simply, you're paying for a package with specific features....

With your cellular service, you chose a package that meets your needs. You have 3 options for data plans at this point, well, 4 technically...

1) Your grandfathered unlimited plan

2) 250mb

3) Data Pro 2GB

4) Data Pro 2GB + Tethering 2GB for a total of 4GB....

Tethering is not the same as using the data on your device, essentially tethering is using your phone as a modem. You data plan (which I'm assuming is either unlimited or 250mb) does not include the feature of using your phone as a modem, that's what the extra charge is for....

If you want to tether, you need to pay for the appropriate package. Just like if you want HBO, Showtime, or HDTV you need to pay for the appropriate cable package...
---
World+map+continents+
GroundLoop
Sep 12, 03:49 PM
As long as I can use the USB port on it to hook up my printer (thereby replacing the Airport Express), then I will likely get one of these.

Hickman
---
world map continents
My husband has been an AT&T user for over a decade. He never experienced dropped calls until we started dating and he was talking to me (I'm on an iPhone, he is not).
Right, and during that decade there were no iPhones overloading the networks. Barely anyone used the data traffic capacity back then. With the iPhone, usage of the onboard internet browser on smartphones went up from 15% to 85%. Steve has unleashed hell and now he's poured gasoline on the whole thing by introducing the 3G iPad.

What you have now is a situation with millions of people overloading the network by utilizing their wireless devices in ways the networks won't be able to handle for at least another 5 years, and it's only going to get worse. Netbooks, iPhones, iPads, Androids... sorry, guess we'll have to discontinue voice traffic services, please go back to your land phone.

"Explosion of wireless devices causing data traffic jam" (http://www.physorg.com/news185457426.html)

It's not only a capacity problem, it's also a spectrum problem. AT&T could put up a dozen cell towers in a ring around your house, it ain't gonna do much about the dropped calls. The data traffic jamming is the reason for dropped calls. Voice and data are different services but it's the same network infrastructure equipment handling both services. This equipment uses dozens of different technologies to maximize capacity. Adaptive Multi Rate codecs, Cell Load Sharing, Dynamic Half-Rate Allocation, Frequency Hopping, Intra Cell Handover, DTX Discontinuous Transmission, Fractional Load Planning, Multiple Re-use Pattern... all these technologies are band-aids that milk more capacity out of the network. Each time one of these technologies kicks in during a call, there's a slight risk of the call being dropped, and this risk increases ten fold if the infrastructure is so busy with data traffic it really doesn't have the resources to manage voice traffic properly. As long as the carriers don't get more spectrum, they're stuck in this situation.

"Currently, wireless companies have 534 megahertz of spectrum allotted to them, with an additional 50 megahertz in the pipeline. The industry says it needs at least 800 megahertz more within six years to accommodate demand.

"Spectrum for us is our highway," said Christopher Guttman-McCabe, vice president of regulatory affairs for CTIA-The Wireless Association, a trade group. "But the volume of traffic is picking up. Without more lanes, we'll have more traffic and more congestion," which will result in slower service."

So who are the real culprits in this mess? Well, 1) naive carriers who introduced services the networks weren't built for (they have the technology but not the capacity for this massive volume), and 2) these customers:

"Limited spectrum is only part of the problem, experts say, though an important part. Often, slow cell service is caused by a handful of bandwidth hogs -- watching videos on their iPhones, for example -- in a small area between cell phone towers.
"You have a few users clogging up capacity -- that is not something which can be solved just by providing more spectrum," said Aditya Kaul, director of mobile networks for ABI Research, a technology research firm."

Wanna get rid of dropped calls before 2015? Find the bandwidth hogs in your neighborhood and tell them if they don't stop using 3G like it was regular broadband, you will shoot them. Tell them it's because of them that everyone else who had an unlimited plan will soon have a capped plan, and if they don't stop, everyone will soon be on a plan where they pay by the megabyte.
---
world map continents
leekohler
Mar 25, 02:47 PM
Again, I could care less what they say.

Why would you not care? Regardless of what you may think, the reality is that what they say encourages others to act, whether those people are Catholic or otherwise. Because it's a major religion, it gives a lot of people encouragement and an excuse to act.

Let me know when they start to act on what they say.

Again, not some extremist minority, the actual mainstream body of Catholicism.

Again, why do you think the extremist minorities do what they do? Where do you think the encouragement comes from? Gelfin just explained this to you and you completely ignored it.


Of course not, but then again, I've never needed a license to vote. Have you?



You have to register. If you don't register, you don't vote. What's the difference between that and a license? And again, marriage is a right, as has been pointed out clearly in this thread. Yet you continue to ignore that fact. Why?
---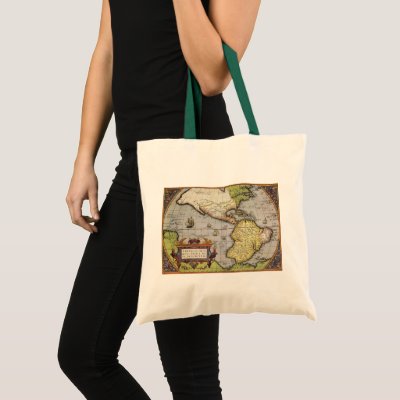 World+map+continents+
Same here. Everyone at work knows too.

Two strikes for you as a gaytheist.
---
Back to world map
The complaint isn't that iPads aren't being included in the smart phone market. The complaint is that there is a sole focus on smart phones when comparing Android vs. iOS market share when clearly the iPad and iPod Touch are very significant portions of the iOS platform.

This is not a "smart phone" platform battle. This is a new mobile computing platform battle. But since Android has no viable competitors to the iPad or iPhone Touch, people (Fandroids and analysts alike) conveniently like to leave those devices out of the equation.

The tangible item is the smartphone hardware itself. Thats like saying the battle between Sony and Samsung LCD tv's, isnt exactly about tv's... its about Google TV(Sony) vs Samsung Smart TV.
---
World+map+with+countries+
- They've indirectly caused the deaths of thousands of starving Africans by preventing the development of genetically-engineered foods.


Do be frank you're talking crap! :mad:

There is more than enough food being produced and, more importantly, wasted to ensure that nobody goes to bed with an empty stomach. The reason millions, not thousands, of Africans have died, and continue to do so, are varied and complex.

But to simplify, as you have, surely the blame lies with corrupt African governments that line their own pockets with Western aid whilst their population die of disease and hunger? To 'save' Africa, the leadership needs to be strong, and it's main aim must be the well-being and protection of it's citizens.

GM foods will not save Africa and Greenpeace is not in any way responsible for the death of Africans from starvation for opposing GM research.
---
Blank+world+map+continents
Backtothemac
Oct 7, 10:57 AM
Originally posted by TheT
I think Mac users just live in their happy little world and think their computers are still the best... well, wake up!
As of now, PCs kick every Mac's ass, they are just simply faster! Mhz may not matter that much, but a 2Ghz DP compared to a 1.25Ghz DP has to be faster, if you configure it right.
The reason I use a mac is the software, no Windows can beat OSX! And, as a matter of fact, my mac looks better than any of the pcs my friends have...

Um, no. You are wrong. Just because the Intel machine is 2GHZ doesn't mean squat. Pipelines, stages, all of this matters. Don't assume anything about the quality of a 25 year old architecture. X86 blows crap, and always will.
---
World-map-continents lank
They owe it to us? The only people Apple owes anything to is their shareholders.

I am an Apple shareholder. I feel entitled to DRM-free products.
---
World+map+continents+
firestarter
Mar 13, 04:15 PM
Well here is a solution to your "problem" at least.

http://www.scientificamerican.com/article.cfm?id=how-to-use-solar-energy-at-night

The biggest limiting factor is cost, but when you factor in the cost of the environmental impact, it becomes cheap in comparison.

Thanks, that's an interesting technology!

really ?
i live in a country which isn't at war .. and hasn't since quite a few years.. and by years i mean decades
and the nuclear power plant we built was stopped before getting turned on by a popular vote (since then we have a constitutional law forbidding to build nuclear power plants...)

wow look at how i am suffering from the terrible consequences

I wouldn't be so smug if I was you. Looks like Austria uses over 60% imported oil and gas for electricity manufacture (http://ec.europa.eu/energy/energy_policy/doc/factsheets/mix/mix_at_en.pdf)... that Persian Gulf political turmoil must be pretty exciting for you guys, yes? Probably costly too.

You're also reliant on those nice people in Russia to keep their natural gas pipelines open (http://en.wikipedia.org/wiki/Russia–Ukraine_gas_disputes), aren't you... being land-locked and all.

I grew up in a country where even a right wing government won't entertain the idea of nuclear power,where one of it's major allies (the U.S.) are not allowed to bring naval vessels into territorial waters because they will not reveal if nuclear weapons/propulsion are involved.Which has just suffered a major earthquake and as far as I know is the only country that is a nuclear free zone.To New Zealanders this policy is totally sacrosanct.Guess what they are doing fine.

Is that also a country with a tiny population and an abundance of hydro and geothermal sources? (Not really comparable to Japan or most of Western Europe).

A country where the power system is so good, they managed to cut off all power to their largest city for a month and a half? (http://en.wikipedia.org/wiki/1998_Auckland_power_crisis)
---
World+map+with+countries
God Bless everyone there. I am watching this live, and saw the surge just overrunning everything inland, including cars on the highway that couldn't move out of the way.

Hawaii is under a tsunami watch, but not the West Coast yet. There is a refinery on fire that is ready to explode and am seeing on the TV that people are on tops of roofs of houses flagging the helicopter for help. 4 million people w/o power. Just incredible, not in a good way.
---
Heck, I work in an office in the flatiron district, and on my work iPhone, it is literally an act of god if your call lasts longer than two minutes. I get slightly better times in Brooklyn (Prospect Heights), but I'm averaging about 5-6 dropped calls during the day. Sluggish data speeds in Midtown Manhattan.

Strangely, my (personal) Verizon Blackberry has never had a problem anywhere in NYC. Hmm :rolleyes:

i work in the flatiron district too. on 5th ave around 19th st.

i believe that you have issues with your iPhone but i am baffled as to why i have never experienced the amount of problems that many have here in NYC. don't get me wrong, i feel lucky i haven't had as many dropped calls.
---
Thank you very much for that tip and link. You saved me all but $11 in sales tax. So it was like getting the $1444 deal without tax. $1349 plus tax. I pulled the trigger this morning and hope to receive it next week.Looking forward to maximum desktop in one screen. Long story is I ordered the 24" about 6 weeks ago then realized I wanted the 30" when it went on sale for like $1600 + tax so canceled the next day. But Dell screwed up my credit for 6 weeks so I couldn't even order the 30 until today and you came up with the coupon just in the nick of time to save me even more than I expected to save - like another $250. Total bill came to only $1468.32. Amazing luck for me.

Glad I can help out. I've become addicted to Craigslist--where I bought my 2GHZ MBP with 2gb ram and 100gb HD for $1250, and FatWallet.com where I find just about everything else. Dealmac.com is good, but the members at Fatwallet are HARDCORE savers. Definitely worth checking out.

I went ahead and ordered a 24" LCD from Dell and it will be here Monday. If figure I can work with that and MBP until either the Mac Pros get a nice bump or Adobe releases CS3 UB.

Have a good weekend all.

B
---
significant, but you have to install
---
Even more interesting was the advertisement from Apple when the Blue and White G3 came out, and how cool the case was when it opened so simply, they said the "Mac was more open-minded." What amazes me though is there are still just as many Windows users who are biggots in this world as Mac users who are, or even more so. Being though in the minority as we are, Mac users feel all the more need to defend themselves against this biggotted crowd. Apple is trying its hardest to level the playing field by its Switch campaign, and show that it is on the same playing field so that Windows users can't ignore us and demean us with lies, fabrications, and these myths. Only we have some people come on this board who claim that the Mac is much slower. For what purpose? How do we fight ignorance? I work with PCs only because the job I enjoy the most is run by an organization that is biased against Macs, and I'm not in the position to decide how to move Macs into the organization. But it certainly doesn't help to have people who would bad mouth the Mac. It makes us feel more in the minority and feel more the need to defend ourselves. Let's stop this attrocity. Show them what the Mac can do, and it is a viable solution. And Arne, if you are reading these boards, please delete clearly PC biased hate posts ASAP.
---
Another helpful article (http://www.msnbc.msn.com/id/42075628) (MSNBC):

radiation levels detected outside the Japan plant remain within legal limits,

As I suggested earlier, the fear-mongering regarding this issue doesn't appear to be warranted. Unless the situation changes drastically, there's no need for dire claims and accusations.


The problem with your attempts to downplay this situation, like all the other attempts in this thread so far, is that every time you get hammered by actual events on the ground. To wit:

Radiation levels around Fukushima for one hour's exposure rose to eight times the legal limit for exposure in one year, said the plant's operator, the Tokyo Electric Power Co (Tepco).

So rather than fear-mongering appearing to be unwarranted, it's actually the other way around. The fear-mongers have yet to be proved wrong while the down-players' positive predictions have been proved wrong every step of the way. It's almost like the down-players are having as much difficulty staying on top of this situation as the plant owners/workers themselves. Here's a hint - it's out of control and has been all along. Everything we've been seeing the last three days is simply trying to regain control, not actually control it. To wit:

All workers not drectly involved in the actual pumping have now been evacuated from Fukushima nuclear plant. They're running. So everybody else should too.

EDIT - I just re-read that BBC quote and realized it's even more staggeringly worse than when I first read it as '8 times the legal limit' - where in fact it's 8 TIMES the YEARLY legal limit in just 1 HOUR.
---