The fighting system in the
Wanna know the reason behind this. People on Verizon don't have the iPhone and aren't leaving the company so they just buy the next best thing.

If there's no iPhone on Verizon before 2011 I'm getting a Droid so hurry up Apple.
---
Unlock Cyber Sub Zero Mk9
iliketyla
Apr 20, 07:02 PM
Wirelessly posted (Mozilla/5.0 (iPhone; U; CPU iPhone OS 4_3_1 like Mac OS X; en-us) AppleWebKit/533.17.9 (KHTML, like Gecko) Version/5.0.2 Mobile/8G4 Safari/6533.18.5)



so glad you think stealing an artists work is a proper and moral thing to do, plz stay on your platform, the rest of us will take the high road and pay an enormous fee of .99 to 1.29 per song...geez

Delving into this would drive the conversation in an entirely different direction, and I don't feel like going off topic. Pay for your music, it's your choice. I'll continue to illegally download mine and enjoy it just as much.

I'll also continue to pirate software. Cry about it.
---
sub zero wallpaper mk9. mortal
HecubusPro
Sep 12, 06:25 PM
I am dying to see what this thing looks like. Does anyone have an image of it?


Please?!

http://www.gizmodo.com/assets/resources/2006/09/img3679.jpg
---
Mk9 Sub Zero Vs Scorpion
WestonHarvey1
Apr 15, 10:01 AM
I don't agree. If those groups got organized, their message would eventually get picked up my the media. It's not like LGBT groups were started last weekend and, bam, the media picked up on it. It took decades for them to get to this point of media attention.

And I agree with Heilage: the message from the video doesn't only apply to LGBT folk.

Got organized? Like that sad attempt at a "Fat Acceptance" movement? News flash - nobody likes fat people because they are seen as ugly and gross. Find me a single obesity related story on the news that isn't accompanied by B-roll of headless fat bodies walking around the city holding ice cream cones.

Imagine if every time a gay related story were on the news they showed B-roll of men in darkened gay theaters and closeups of prescription labels for antiretrovirals.
---
MK9 Sub Zero
Let's just say for a second there is no God. Then what a sad planet we live on if the future is up to us humans.There are plenty of gods, and goddesses too, but none of them is real. Every ancient civilisation believed in gods, part ancestor, part mythology, part protector, part threat. We "sad" humans imagined and invented the lot of them. This ancient chief god of yours has not done much, by your own admission, in the past two thousand years at least, so why would his supposed involvement be any more beneficial in the future? The future is up to us humans, whether "god" exists or not. Get used to it.
---
xhavoc86: Classic Sub Zero MK9
greenstork
Sep 12, 04:55 PM
It seems that will stream HDTV content, so I have my Elgato recording my favorite show in HDTV than it streams it to my flat panel and I can control it from my couch without having to go back to my computer on the other room.
I can access the itunes store, see my photos listen my music, etc.
What else you guys want?

If the iTV streams HD content, then it's going to be heavily compressed HD content. Depending on the quality of the compression, it may look great on your flat panel and it may look just okay, we'll see.
---
Mk9+sub+zero+wallpaper
jimitrott
Feb 24, 06:07 AM
Android might surpass the iPhone. The iPhone is limited to 1 device whereas the Android is spanned over many more devices and will continue to branch out.
---
Cyber Sub-Zero MK9
I pray that this will not turn into another Chernobyl situation.

Building standards in Japan are far higher than they were in the old USSR. If anything, it would be more like a 3 Mile Island than a Chernobyl. I just saw a nuclear power expert on the news who said that the odds of a Chernobyl, while certainly not 0%, are low. He's more worried about disposal of nuclear waste if the plant needs to be decommissioned.

That said, it is an old plant (from the 1960s) where they are most concerned about a possible meltdown. It doesn't have a modern containment dome.
---
SCORPION VS SUB ZERO MK 9
Curious. Why do you think Objective-C is not user-friendly and intuitive?

Cause it's not. I played with the iPhone SDK for a test app and had to relearn a few things. For example, the + or - in front of a method, which means instance or class method (or vice-versa). I could find the right information (or Google keywords) to get it without a few bouts of swearing.

Then my company got a contract to port an iPhone app to Android. And by port I mean rewrite since we can't share anything from obj-c to Java.

Coming from a C/C++ background, the learning curve was really quick. Plus Google did a relatively good job with its SDK and emulator which work pretty well on both Mac and Windows.
---
cyber sub zero mk9. sub zero
miniConvert
Oct 7, 06:21 PM
Android should easily surpass the iPhone in market share, IMHO. So what?

It's an OS written to run on a multitude of hardware and is/will be heavily customised by both manufacturers and operators. Due to this I doubt it'll ever match the iPhone for quality, while in terms of market share it should clean up.
---
Klassic Sub-Zero Playable
Dude. If this is your family, you need to be watching less TV and getting outside more. Or at least stay inside and play board-games with the kids. It's much more fun than vegging out on the couch.

geeze. Yeah, if I watched that much TV, I'd be complaining about the iTS too!

-Clive
It's not.

In my experience, video on demand is exactly what younger kids want. My boys (3 and 5, so not that far off your model family) watch more than their share of TV, but they tend to be quite "clumpy" in what they watch since they've grown up with PVRs all their life, they tend to watch lots of the same show, and rewatch things over and over. For instance tonight we were treated to 3 back-to-back episodes of "The Batman" from a recently released DVD and one episode of "Teen Titans" from the TiVo. I don't have to keep buying those shows, since once purchased or recorded, I have them. Tomorrow will be the younger one's choice, so my guess is we get to watch the Wiggles on DVD for the umpteenth time.

I do buy some shows on DVD of from iTunes just to get them off the PVR, to reward the content provider for things we enjoy, and create some space for new stuff to be recorded. For instance I bought two seasons worth of Dora The Explorer (49 shows) for $60.This works out to an average cost per episode of $1.22. On DVD they sell 4 episodes for $10-$16 which means a minimum cost per episode of $2.50, and up to $4. I no longer have to TiVo these and have them at my fingertips.



You're also still way off on your prices. The "multi-pass" for The Daily Show or Colbert is $9.99 for 16 shows (i.e. 4 weeks Monday-Thursday). You don't pay $2/show for them unless you're a masochist. Note also that you don't pay anything for half of the year since they are in reruns about half the time, so it works out to ~$60/year per show. (BTW What's the third TDS show? I guess I haven't been watching lately. :o)

News and sports are a completely different matter though.

B
You're right, my pricing was way off. When I originally calculated $150/month I was counting hours of TV multiplied by $2. Meaning I forgot to take into account season and multi-passes. Plus, when I was figuring daily shows I forgot to drop the weekends. :o

Either way, I am still willing to bet for a large family, cable is significantly cheaper (especially when you take into account all the TV watched for "background noise" (such as the food network)).

Plus the lack of news and sports and many, many TV shows would be a huge turnoff for a lot of customers.
---
Mk9 Sub Zero Wallpaper - Page
:D:D:D

The happiest day of my life finally arrived-I switched to Verizon 2 days ago.
---
Character featured: Sub-Zero
Well it doesn't matter what you think either then! :p

And that's a stupid argument, I'm pretty sure 99% of people on this forum understood what I meant when I said, a computer shouldn't need a computer to be usable. :rolleyes:



I could be wrong, but I don't think that was his point... I think he meant it doesn't matter if you think it should be part of the shipment market share report or not.

That is, I think his point is even if it's not considered a computer, the report is just showing what people are buying (where the market is heading)
---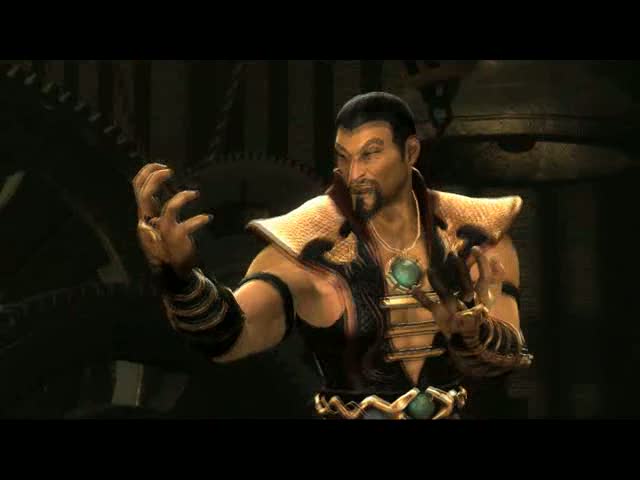 mk9 sub zero costume.
MacRumors
Mar 18, 02:22 PM
According to Corante.com (http://www.corante.com/copyfight/archives/2005/03/17/johansen_creates_drmfree_interface_to_itunes.php), from the same authors of QTFairUse (http://www.macrumors.com/pages/2003/11/20031122001549.shtml), comes what is described as "the fair interface to the iTunes Music Store". The application called PyMusique (http://fuware.nanocrew.net/pymusique/) acts as a front end for the iTunes Music Store and allows users to preview iTunes songs, signup for an account, buy songs and redownload songs that were bought with PyMusique.

The most notable twist is this quote from Jon Johansen ("DVD Jon"), one of the authors of the application:

It is somewhat interesting from a DMCA/EUCD perspective. The iTunes Music Store actually sells songs without DRM. While iTunes adds DRM to your purchases, PyMusique does not.

Note: This application has been untested by this site, and Apple will likely take steps to prevent future usage.
---
all sub zero costumes. mk9 sub
I don't understand why some of you are having such a hard time believing this.

The iPhone is great, it's not going any where. It is however one device from one company, and it's never going to be low (or even mid) end [of the market].

Android has the world at it's feet, really. It has an apps store (with 15,000 apps so far), you're not locked in to using this apps store though, others can come along, or you can just copy an app to your phone and install it (no jailbreaking crap needed).

Windows Mobile is a dead horse, iPhone OS is closed, but people want smart phones. Android to the rescue.

Any manufacturer can take Android, they can design any handset with any features they like to sell in different markets and at different budgets. They don't have to invest a fortune in developing an OS themselves, or the infrastructure to support it. It's all done for them. If they want to they can have a few devs customising Android to some extent, but it's not a huge commitment. They can just as easily leave it alone and not have to do anything with it.

Really seems like many a manufacturers wet dream.
---
SCORPION VS SUB ZERO MK 9
aegisdesign
Oct 26, 05:11 AM
JUST IMAGINE A COMPUTER IN WHICH EACH PIXEL IS CONTROLLED BY A SINGLE PROCESSOR.

I've used one. Back in the 1980s, beginning of the 90s. The low end model had 1024 processors and the high end model 4096 processors. It was a pig to program. When drawing on the screen you split the task at hand up into many parallel threads each drawing a part of the screen. Not quite 1 CPU per pixel but you get the idea.
---
Klassic Mileena MK9
joeboy_45101
Mar 19, 01:27 AM
It's this kind of crap that's going to scare the record companies into demanding a higher price for songs sold online. They are at this time still sceptical about the whole online business as is. DVD Jon has proved his points, yes he is a good hacker and DRM is not bulletproof. But, I wish he would get it into his head that MOST people don't mind DRM on digital music if it is designed to be flexible enough so that it doesn't stand in the way of enjoyment.

If there is one upside to this it is that this gives Apple a chance to prove it's skills in plugging up these holes. And maybe, that could give some comfort to the record companies in the security of online music stores. This whole situation would not be so big if the record companies did not exist, but they do and for now everybody has to deal with them like it or not. Sort of like Republicans, but that's something else altogether.
---
BH-SubZero e Scorpion (MK9)
I suppose you're right about the word "phrase," skunk, especially when you write a recursive real, rather than a nominal, definition of the word "sentence." ;) Ciaociao's Latin was imperfect, but I think I comprehended what it meant.

So what you are saying is skunk was correct in every respect (and he was) but you just had to argue anyway.

Is that something taught in the catechism? Based on this thread I'd been wondering.
---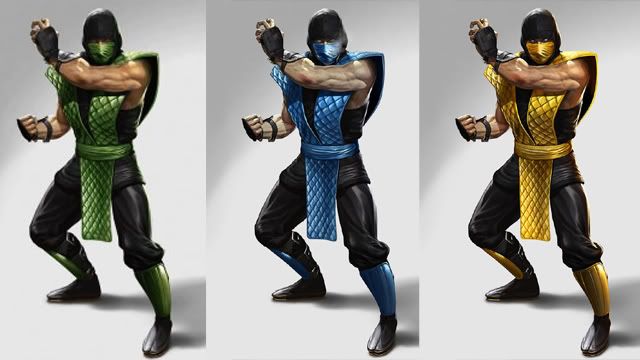 best sub zero costume. mk9 sub
flopticalcube
Apr 15, 01:16 PM
Ok, replace "True" for "Orthodox". Mainstream Protestant, Roman Catholic, Eastern Orthodox, Greek Orthodox. Pretty much believe the same things. You can even throw some non-orthodox sects in there like the Mormons and still have a huge intersect on beliefs, especially on morality.

Except for the fastest growing contingent of Christians in the world, the evangelicals. Like I said, you are all finger pointing and being smug in your own belief as to the true interpretation. How laughable. If you are all true Christians, why is there more than one church?
---
The result for my OSX 10.2 DP 800 G4 on the floating test is 85.56 seconds. I used -O and -funroll-loops as flags.

So this is about 45% the speed of my P3-Xeon 700. Not very good at all, but it falls within the ream of believeability.
---
firestarter
Mar 13, 03:34 PM
That is not true at all,it's not a binary choice.As I've said before the most effective answer in the short term is to stop wasting energy unnecessarily.

Let me guess, that involves overturning governments and the acceptance of a pastoral lifestyle based on Anarcho-Marxism, right?

http://www.npc.org/Study_Topic_Papers/25-TTG-Nuclear-Power.pdf


That study (by the 'National Petroleum Council') is interesting. They suggest that increased nuclear use offsets coal use, as they're both 'base load' providers, with oil/gas topping off supply peaks. A few comments about it that I'd make:

- It's talking about a scenario with nuclear energy. I was arguing with a 'no nuclear' advocate. While the point the paper makes (that nuclear offsets coal) is an interesting one that may be valid, the reverse (that the removal of nuclear would not increase oil/gas use) assumption cannot be made.
- In the UK at least, gas power stations are being used for base load generation. (http://www.ft.com/cms/s/0/26eb22d6-fe52-11de-9340-00144feab49a.html#axzz1GVurvRcH) This scenario isn't considered in the paper's 'coal offsetting' stance.
- The cost/benefit of oil/gas is not made, and the scenario of peak oil (http://www.businessinsider.com/wikileaks-peak-oil-is-real-2011-2)is not covered.
- No discussion about alternatives to oil/gas for peak provision takes place. Vehicle to grid (http://en.wikipedia.org/wiki/Vehicle-to-grid) (for example) is likely to be much more viable in 20 years time.
---
ender land
Apr 23, 11:20 PM
You are correct ... there are no Gods ... zero ... nada ... zilch.

I am not sure what all that other rambling on you were going on about ... most of it made no sense

Nice. You've proven my point with that one statement. Congratulations, you are my first I & R.

Thank you. I thought it was only me.

We don't have the answers, so why must we persist in this feckless inquiry??

No, we are not the centre of the Universe, as was believed not-so-long-ago, but still our delusions of grandeur carry us forward, along this path to nothingness.

*shrug*

I guess this sort of style of posting is why the question in the OP is relevant. Thanks guys for providing examples of what I was talking about in my initial posts in this thread.

For what it's worth, I enjoyed the past few hours of posting, as I greatly enjoy people challenging my beliefs and causing me to think through positions I hold and believe. Thank you to those of you who participated in the actual discussion (this includes you Mac'nCheese, in spite of your last post). If any of you honestly do care to continue this discussion, feel free to PM me.
---
You all know that hockey has become important to me in the last few months since I started playing-it has changed me in ways I can't explain. It's made me a new person. It is that one thing I thought I could never do, and now at 44, I am playing with guys who are 21 years old and I freak them out. "Dude, no way, you are pretty damn good." I love that. :) I want to help other people do the same.Come on, Lee, you just enjoy spending your time surrounded by young, fit redheads guys. :)
---
Chupa Chupa
Apr 28, 08:02 AM
I disagree. The only reason people stopped buying the iPod was because it was more convenient to have a phone and iPod in a single device. Once people started buying iOS and Android devices, they no longer *needed* an iPod.

So the iPod didn't die down because it was a fad... it died down because technology has replaced it. The need for a PMP such as the iPod is still very much alive, just in a different form.

I think the batteries of your sarcasm detector are low. You completely missed my point: the iPod is the granddaddy of today's iOS devices even though so many dismissed it when it was first released.

There were hordes of people in 2001 saying the iPod was a fad, that other MP3 players had more features, etc. Even years later people were dissing the iPod because it didn't have a radio and all of the iPod's supposed competitors did.
---