ring with round sapphire.
greenstork
Sep 20, 05:49 PM
Just thought I'd add some tidbits to the DVR discussion. As a few others have pointed out, El Gato and others don't do digital cable content. Digital cable is encoded and the only way to decode it currently is with a cable company set-top box or a CableCARD.

Any device that is capable of accepting a CableCARD must be certified by CableLabs, which is setup and run by all of the cable companies.

CableLabs certified CableCARD devices go through a rigorous certification process. There are a handful of televisions certified and only one DVR, the TiVo Series 3. Windows Media Centers have been waiting for CableCARDs for years but CableLabs won't certify Media Center PCs until Vista comes out, with it's much stronger DRM. Because OS X's/Quicktime's DRM just isn't that difficult to hack, it's going to be a long time before we see a CableCARD capable device working in or alongside a Mac. In other words, Macs won't be recording a digital TV stream for a couple of years at least.

Sure, you could hook up a set-top box to your Mac but then the signal has been converted from digital to analog, back to digital again. Also, you have no control over the channel unless you implement some IR blaster device or something. And that solution is far from easy to use, I'll stick with my TiVo for high definition dual channel recording.
---
kate middleton ring sapphire
This is my first post but I think I can comment on this thread because my wife and I use both a Mac and a PC in our business.

People get hung up on bench tests but, for me, the real 'speed' difference between a Mac and a PC is uptime.

When my wife's hogging the Mac and I'm stuck on the PC she will be sailing through her work while I'm having to to reboot every couple of hours or so. While the PC is stalling and crashing, the Mac just keeps on working. Benchmarks, more often than not, deal in seconds whereas crashes and reboots are wasting minutes at a time.

On the whole, I use resource-intensive programs, for image/video/audio editing. If I used mainly office programs or if I was a gamer, I'd probably stick to a PC for reasons of cost.

As it is, I'm simply waiting for G5 developements next year to do away with the last PC I'll ever own.
---
Ring Kate Middleton Style
torbjoern
Apr 24, 12:23 PM
What about fear of hell in the afterlife? Pretty powerful motivator that. Most mainstream religions still cling to this notion.
There are hells (known as "naraga") in Hinduism and Buddhism too, but none of them are eternal and all of them are only for people who have done really bad things in life - regardless of faith or lack thereof.

Christian believers who are enslaved by their fear of hell, as opposed to having their faith based on genuine love to God, will allegedly end up in hell anyway.
---
Sparkler: Kate Middleton
I think AppleInsider is slightly wrong on this.

http://images.appleinsider.com/charts-potential-pairings-0.gif


Mac mini:
- Apple will probably keep 32-bit Yonah chips in the Mac mini at least until 10.5 ships, but probably until MacWorld '07, AND drop the prices back down to $499 and $699 once Merom comes out in the next couple of months. This will spur Mac mini sales for the holiday season. At MacWorld [or maybe slightly before MW, during the holiday season if Merom chips get a price drop by then], the Mac mini will get Merom to take full advantage of 10.5 and slaughter the windows media center market and reign supreme in the media hub capacity [come on Apple, at least give it TV viewing capabilities even if you're not gonna give it PVR functionality because that may screw up the iMovie Video store that you're gonna announce with the vPod by Apple Expo Paris in September ;)]. Everybody's "gonna NEED 64-bit" by then... :rolleyes:... even though they really won't and don't even know why they would need it, other than because of the fact that it exists.

MacBook
- Like the Mac mini, the MacBook will keep Yonah only until 10.5 ships, but probably until MacWorld '07.

I think MacWorld will be SJ's chance to say "6 months ago we completed our transition to Intel chips, a full 6 months ahead of the schedule that we had announced at WWDC in '05. During this past holiday season we shipped Mac OS X 10.5. Today we are proud to announce that ALL Macs have 64-bit Intel chips/processors and will be able to take FULL advantage of Mac OS X 10.5's features. One more thing..." /MacPhone [smartphone Blackberry/Treo killer with Apple's own MVNO service, and more. ;)]

iMac
- [i]May use Merom, but Conroe is likely after the Mac mini gets Merom late this year or at MW '07. Both the 17" & 20" will probably get stock x1800 256VRam [x1900 BTO], and the 17" will get speed bumped to at least 2.0Ghz [duh...] and the 20" will get 2.16, maybe 2.33Ghz [in which case the 17" will probably get 2.16] but I don't know if Apple will debut the 2.33 in a consumer Mac before a Pro Mac. I'll expect to see all of this right after WWDC [although the iMacs right at the 6 month mark NOW, so maybe before WWDC. Right now I think Apple's building up anticipation for it's desktops

[b]"Mac [Whatever]" or just "Mac" - light-upgrader/gamer targeted, new tower [probably mini-tower, compared to Mac Pro], possibly non-aluminum enclosure to differentiate it from the Mac Pro and maybe match the consumer MacBook's enclosures .
- This will be Apple's flagship Conroe powered Mac. This is why the iMac [i]may stay with Merom, because this may be used as a distinguishing factor from the iMac. Although I believe that this towers' upgradeability option will be enough! :D There will probably be a an entry level with a 2.4Ghz [2.6, 2.8 BTO option] Conroe Core Duo and x1800 256VRam model around the $1000 [probably $1100, but $999 would KILL ALL of the windows desktop pc's sales] price point. An upgraded 2.6Ghz [2.8 BTO option] Conroe Core Duo model, with an x1900 256VRam GPU, larger hard drive, etc. will be at the $1500 price point [$1499].

$999 & $1399/$1499 would RULE, because we would finally have an "under $1000 tower Mac" that could compete with those sub-$1000 windows towers. We'll probably get $1099 and $1499 though, which is still GREAT, but I just wish Apple would hit that $999 mark for buyers' "psychological" reasons though.

Apple has NO need to go into the junky "$800 or less" tower trenches with it's tower Macs, and won't.

MacBook Pro
I agree with AI.

Mac Pro
I agree with AI.

Xserve
WILL NOT USE WOODCREST!!!
CORE 2 DUAL QUAD OCTA CORE MAC's starting with DUAL TIGERTON'S, later replaced with CORE 2 SINGLE OCTA CORE HARPERTOWN [obviously will be paired up to bring us a 16 CORE CORE 2 DUAL OCTA CORE HARPERTOWN, that will obviously later be replaced with 32 CORE... YES, 32 CORE!!!, DUNINGTON's...

j/k... I agree with AI. Woodcrest in Mac Pro... :p

FUTURE OUTLOOK
Single Core 2 quad core "Kentsfield" [dual "Conroe" Core Duo's] in January. Don't know if we'll see those in the new consumer "Mac" tower though. Probably not.

However, dual Core 2 Core Quad/Quattro[?] "Tigerton's" [dual "Woodcrest" Core Quadro's/Quattros?] should bring us the first... drumroll please...

Core 2 OCTA Core Mac Pro's & Xserves in '07 though :D

:confused: ... just shoot me... ;)
---
16. Prince William holds her
Interesting and "generic" use by Apple execs. This could be used against them, as compared to saying that our "App Store" is the largest of any of the available applications stores. Subtle, but significant.

Oooooh...quite right. A very astute observation.
---
kate middleton wedding ring.
MatthewThomas
Apr 13, 12:23 AM
Wirelessly posted (Mozilla/5.0 (iPhone; U; CPU iPhone OS 4_3_1 like Mac OS X; en-us) AppleWebKit/533.17.9 (KHTML, like Gecko) Mobile/8G4)

I was in the supermeet audience this evening and can personally arrest that this is in no way iMovie pro. It is much much more powerful and object oriented than the current fcp and places special emphasis on media management, which the current fcp lacks sorely. The interface and parent/child relational timeline is spectacular and is quite unique in its capabilities.
---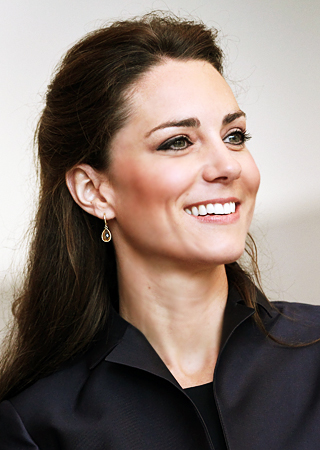 kate middleton ring sapphire
Yeah, I don't know about one click CC either. Color me skeptical. Although a lot of color adjustments are just minor, so theoretically, it could do a decent job.

Anyone doing complicated color work is going to need a dedicated app anyway. I don't think it's realistic to assume FCPX will ever be able to do this.

I really don't think Apple is doing away with Motion or Color. FCP has had Motion funtionality built in for some time, now it will have Color functionality built in. There is still a need for the stand alone apps for the less simple things.
---
kate middleton ring sapphire
campingsk8er
May 2, 09:23 AM
Wirelessly posted (Mozilla/5.0 (iPhone; U; CPU iPhone OS 4_2_7 like Mac OS X; en-us) AppleWebKit/533.17.9 (KHTML, like Gecko) Version/5.0.2 Mobile/8E303 Safari/6533.18.5)

So much for apple computers not getting viruses
---
kate middleton ring sapphire
Why do you think the concept of the afterlife began? Because of fear of death.

I do not believe it is the fear of death ... I have never met a religious person that spoke of the fear of death ... it is the afterlife that gets them all giddy.
---
When Kate walks down the aisle
ten-oak-druid
Apr 20, 05:19 PM
It will be interesting 10 years from now to compare the number of viruses that will have occurred on android vs. iOS.
---
Recently, Kate Middleton got
no, i looked up real numbers and took off ~40% which is the amount apple would get off from retail prices.

+ if the low end mac pro has a single cpu if we are lucky it may have an empty socket ready for an upgrade.

If you looked up real numbers, post the real numbers. Based on the real numbers I've seen the price difference would be hundreds of dollars.

And PC companies are offering single woodcrest simply because conroe isn't shipping yet. Today, they have no other option for dual core. They might keep that config when conroe ships (for the few who may want that), but the conroe version will likely be hundreds less.

EDIT: Looking at Dell, so far they only seem to have woodcrests in server machines. They don't seem to be offering them in any config of desktop yet.
---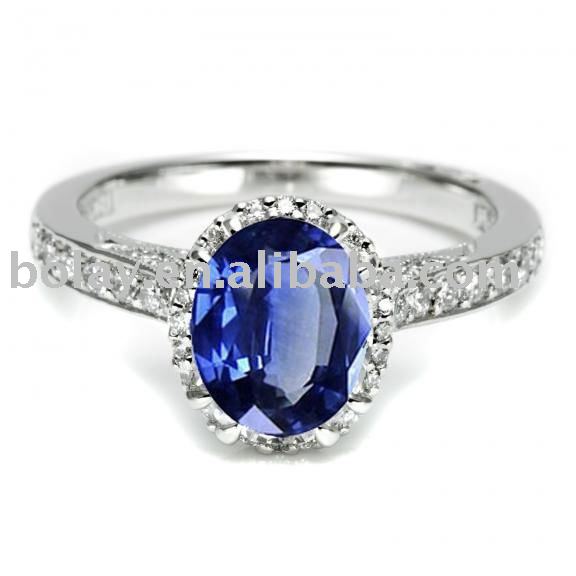 KATE MIDDLETON ENGAGEMENT RING
dumb terminal
May 6, 02:42 AM
I challenge you to walk down the west side, anywhere... but take 9th avenue from say... the 57th St to the mid 30's. Just get in a cab. Make a phone call in regular traffic. I'd be willing to wager that at least 75% of the time you drop a call, once, if not twice during that trip. It happens to me nearly every day.

Heck, I work in an office in the Flatiron District, and on my work iPhone, it is literally an act of god if your call lasts longer than two minutes. I get slightly better times at home in Brooklyn (Prospect Heights), but I'm averaging about 5-6 dropped calls during the day. It's frustrating (and embarrassing at the same time) when I lose a call with a client, and after calling them back, they ask "Are you on AT&T?" And not to mention the absolutely atrocious data speeds.

Strangely, my (personal) Verizon Blackberry has never had a problem anywhere in NYC. Hmm :rolleyes:
---
Prince William, Kate Middleton
You have to prove the rights existed in the first place otherwise

On the contrary, it is the obligation of the United States government to prove it has a legitimate interest in preventing you from doing something, especially if it is preventing you from doing something it permits to another demographic segment.

I could argue the government is denying my right to drive a tank

I suspect the government could demonstrate this to a court's satisfaction, particularly if it denies that ability to everyone equally. Even "treads are hell on asphalt" is a rational reason.

This is about the Roman Catholic Church not Christendom.

Both you and NathanMuir really think you're onto something with this red herring, don't you? To ignore a point is not to discredit it.

Also the attitude is not shared, many Protestant groups see people as evil and wicked, the Roman Catholic Church sees homosexuals as people in need of love and support.

Tell that to the people who have benefitted from the "love and support" of Christians including Catholics. I know it's the party line, but you know quite well that "love and support" its a smokescreen for forced obedience wearing a phony smile. What religious leaders of all stripes "love" is to be obeyed.

The Catholic view does not demand the death of homosexuals, instead it seeks to change the behavior for they are lost sheep.

Including for "lost sheep" who are not Catholic by manipulating secular law and convincing their followers it is an abuse of their civil rights if secular law does not follow religious law.
---
kate middleton ring. kate
That guy that used 90GBs should be the first one converted.
---
This ring looks like it should
leekohler
Apr 24, 04:50 AM
Seriously? It's Santa Claus for adults. Lots of wishful thinking and not accepting reality. But we are definitely immortal in the sense that when we die, we feed the ground that helps feed other organisms. We may die as personalities, but everything we are feeds some other life form. I think that's beautiful. I don't want to live forever, that would be horrible. I would just like to think that while I was alive, I helped someone be happy or made others' lives easier.

I have been blessed with an athletic and healthy body. Other people are not so lucky. I see people with CP or Parkinson's or other illnesses, and all I can think about is how I can help those folks. You all know that hockey has become important to me in the last few months since I started playing-it has changed me in ways I can't explain. It's made me a new person. It is that one thing I thought I could never do, and now at 44, I am playing with guys who are 21 years old and I freak them out. And they have helped me out too. "Dude, no way, you are pretty damn good." I love that. :) I want to help other people do the same. I only have maybe what? 10 years to play this game at a competitive level if I'm lucky?

Lots of programs I want to get involved with for physically challenged kids and hockey. It is just such a great confidence builder:

http://www.mapetfoundation.org/prensa/angel_02_22_04/MAPET_Angels_eng.pdf
http://www.abc2news.com/dpp/news/national/disabled-kids-even-score-with-sled-hockey

Point is- for all we know, we get one time here. Let's make the best of it by having fun and helping everyone we can.

So screw a "god" or whatever. There is no such thing. We live and we should be thankful that we are here now. We only get so much time. Let's make the best of it.
---
Check out photos of the ring
Have you actually READ the link you posted?
Times have changed a bit since then, you know ...
Yes, I have. Several times. Things have changed, but the base premise of the article still applies - Microsoft Got Lucky - there is no way to suggest that Apple can pull that off in this day in age when the world depends too much on Microsoft. The article deals with past actions affecting the present. Its very relevant. Its point is that MS got successful because of how it parlayed successes over time, not because it embraced an "open strategy". They did that years ago. Read the whole thing. Grueber makes a point that still applies today because marketshare in the OS world has changed very little.

Due to Apple's grown popularity (if not ubiquity) it can be safely assumed that quite a few more people would install Mac OS if it were officially supported on non-Mac hardware. A highly significant number of people? Good question. To Apple's benefit? Probably not.

Popularity is irrelevant. Going up against Microsoft is suicide. Period. Their market share is too large and Apple's success is too dependent on hardware sales. Microsoft's objective is to rule the roost. They did that way back in the early 90's and they are too well entrenched to be taken out directly. They are just too big. You are simply conjecturing without any basis in reality. Apple tried the cloning market and it failed because people by in large do not want to undertake the massive pains to go to a completely different platform without somewhat of a safety platform. People want Windows because the stuff they run on depend on it. Thant and competing with Microsoft directly is a folly - going up against MS is going to be very bloody. You have better luck elephant hunting with a pea shooter.

Take a look at any other market that involves hardware and software. The article makes a good point about video games. They are totally incompatible with each other and are very closed systems. They remain successful because they can take one success and transition it to another - like the Mario franchise. MS did the same thing with computers years ago (with the objective of being really lucky thanks to boneheaded decisions by IBM). Apple did not. Of course Apple's objectives were far different back then, but Apple operates differently than MS does.

While Apple could get a few more customers, it just wouldn't last. There is no reason to think that it would or that they could sustain it. Its about making a good choice.

You cannot say that Apple's market strategy would gain them more money from copying MS business strategy, you just can't because they aren't the same. You cannot make a flawed assumption and think that Microsoft got achieved success by doing things the way the market was meant to be. They didn't. Microsoft got real lucky and rode on the coat tails of IBM business mentality and got massive market share because of that - way back in the 80's. That's just how things ended up. Doesn't mean that it works that way all the time and there is no reason to suggest that Apple is gonna want to chance it.

At this point in the game Microsoft has won - Jobs has admitted that years ago. Microsoft makes billions from the business market that by in large has no interest in making a risky and expensive change that going to Mac entails. Microsoft provides a very prediction, safe route that has massive industry support. Apple would have needed this kind of success really early on - but back in that day, they were adopting practices that were fundamentally different.

It doesn't matter that Apple's system is better - the lions share of the market made their choice years ago and that market doesn't tolerate direct competition. In Microsoft's world - they are the only game in town. And I say that the reason is that Apple is still around because they don't encroach into Microsoft's big markets. They don't license their software out to Microsoft's partners, they don't sell office software to PC's. There is a reason - Microsoft is far too big.
---
England and Kate Middleton
As with all malware that doesn't achieve privilege escalation via exploitation, this will not be very widespread or successful.

BTW, Windows already has far more privilege escalation vulnerabilities this year alone as Mac OS X over it's lifespan.

This type of malware will no longer work in Safari once Webkit2 is released given the scripting engine will run as a seperate process that is sandboxed (similar to Chrome). The scripting engine does not run as a separate process in IE.

Also, check out the links in my sig for more security tips. Then, PM me your credit card number (obviously, this is a joke).
---
Kate+middleton+ring
maccompaq
Nov 12, 07:56 AM
All of my people are on AT&T so I cannot switch, because of the mobile to mobile calling feature. AT&T has a strong signal where I live, and I really like my iPhone4, so switching would not make sense. Even with all the dropped calls, I just redial and continue on.

I am sure that when many of the iPhone users switch to Verizon, the AT&T experience will improve.
---
Kate Middleton engagement ring
aristobrat
Mar 18, 12:37 PM
Its funny that in your guys minds that its better for someone to use 15GB a month watching netflix/streaming pandora etc. than it is for me to use 2GB tethering.
How the hell do you propose they implement an "Hey, it's cool if you tether with your unlimited, since you're just browsing forums" policy? Because, you know what? Not everyone tethering on unlimited is as cool as you.

Maybe if they make everyone pinky swear on it?
---
LOL because swinging a wand or jumping around in front of a webcam is so hardcore.:rolleyes:

I was thinking the same thing. "In my day" a hardcore gamer was someone that custom built a gaming rig consisting of no less then 2 graphics cards (add a third and get SLI + PhysX), each costing at least if not more then a single PS3, the most expensive 'extreme' cpu they could find, and a small nuclear power plant for a PSU, then boasting about their 3D Mark scores.

I used to do this. Damn what a waste of time and money.

(ok, so I shoved a second 5870HD [XFX] into my 2010 Mac Pro for when I do play games... though it was more to see how well it worked in crossfire mode then anything else. Crysis 2 actually plays fine [and looks great] on max settings w/ the single card)
---
Yeah! My battery lasts for upwards of two days. Definitely not comparable at all to an iPhone.

Inferior interface is subjective, and you've given no reference so that comment is irrelevant.

Name me one app that you have on your iPhone that doesn't have a similar if not identical app on the Android Market.

No, it's not comparable to the iPhone.

Interface: harsh colors, sharp geometrics, poor graphical enhancements, Windows-esque aesthetics.

About that last one. There might be an Android app with identical functionality to an iPhone app, but it's how that functionality is presented to you that makes the difference. See, the App Store has quality control.
---
The information isn't conflicting, and it's not intended to convince anyone of intelligent design. In it's simplest form, it's showing that the Hebrew word translated "day" is used to refer to varying periods of time, not necessarily 24-hour periods. As a side note, it's also a portion of an element in the bible that supports the same conclusion as science, which is that the earth isn't merely 7,000 years old. The theory of 4 billion years doesn't contradict the bible.
Genesis 1:13 And the evening and the morning were the third day

That phrasing occurs throughout the creation chapter in Genesis. It looks more than slightly unambiguous WRT the meaning of "day".

... even the Dalai Lama seems to hate atheists.
Interesting. As the leader of Tibetan Buddhism, is that stance indicative of self-loathing?
---
austin610
Feb 22, 09:44 PM
Surpass? I don't think so. Catching up.... maybe!:D
---
The main argument against the Judaeo-Christian God is: there is evil in the world, God is meant to be all-powerful and all-loving, and all-knowing, yet evil continues unabated.The real point is that the "Judaeo-Christian God" is not Judaeo-Christian at all, but the chief god of the Ugaritic pantheon, and no more "real" than Zeus, Jupiter, Horus or Astarte.
---